News
Incarceration of Claude Guéant, former Minister of the Interior of Nicolas Sarkozy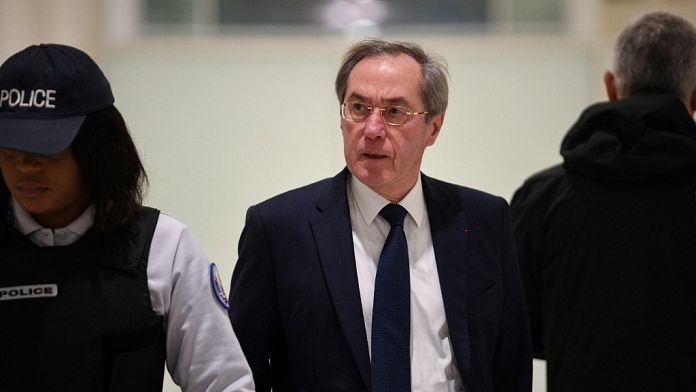 Claude Guéant was imprisoned Monday morning at the Health prison, pursuant to his conviction in 2017 in the case of cash bonuses from the Ministry of the Interior, said his lawyer and the Paris public prosecutor's office, confirming a LCI information.
The former grand state clerk, 76, was sentenced to two years' imprisonment, one of which was firm and a fine of 75,000 euros on appeal in January 2017, a sentence that became final two years later after the rejection. of his cassation appeal. He had since served that sentence on parole.
In early November, however, the Paris Court of Appeal revoked part of his suspension (3 months) and his parole (6 months), ruling that Claude Guéant did not make the necessary payments to pay the fine and damages he had been inflicted on.
"In execution of two judgments delivered on November 9, the person concerned presented himself today to the service for the execution of sentences of the Paris prosecutor's office and was imprisoned at the Paris-La-Santé penitentiary center", writes Monday the general prosecutor's office in a press release.
The ex-right arm of Nicolas Sarkozy has been placed in jail for nine months, indicated his lawyer Me Philippe Bouchez El-Ghozi, who announced his intention to seize the judge of application of the sentences to obtain an adjustment, underlining the"worrying" state of health of his client.
"He pays what he can pay, that is to say 3,000 euros per month," laments his advice.
These decisions of the court of appeal had led to a reopening, extremely rare, of the debates in the case of the polls of the Elysee, for which the former secretary general of the Elysee appeared in October and November at the Paris court. alongside four former relatives of Nicolas sarkozy.
During a hearing on December 3, Claude Guéant repeated: "I have done all I can and I am doing all I can to pay off my debt".
The representative of the National Financial Prosecutor's Office (PNF) on the contrary estimated that the former minister did not "respect court decisions", increasing his requisitions against him, from one year of imprisonment, including six months, to one year of firm imprisonment.
The financial prosecutor had argued that "only 36%" of its debt of approximately 190,000 euros to the public treasury has been discharged and this, for "a large part, in a forced way through foreclosures".
The decision in the polls case is expected on January 21.
Source link