News
In Turkey, the new tube of Tarkan delights opponents of the Erdogan regime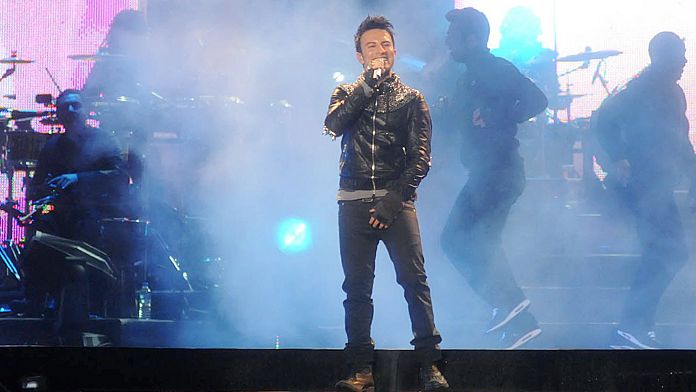 In a few hours this Friday, the new hit by Turkish megastar Tarkan, which promises the imminent end of "suffering", has become a rallying song widely shared by opponents of Recep Tayyip Erdogan's regime.
Released Thursday evening on social networks, the song "Geççek", which literally means "it will pass", has gone viral on Twitter, where it has been viewed more than eight million times, frequently accompanied by the hashtag #TarkanNestNotSeul.
Handsome guy of the Turkish variety and unforgettable performer of the "Kiss Song" (Simarik), his planetary hit released in 1997, Tarkan assures in refrain that "everything has an end" and that "all this suffering will also eventually pass".
The lyrics of "Geççek" echo the economic crisis the country is going through, with inflation at nearly 50%, and the lack of prospects for young people: "if you ask me, I'm not doing very well either, I no longer have the same optimism and I don't don't get much out of life." "But it will pass, it will pass as it came and hope will bloom again", repeats the chorus.
The name of the strongman of Turkey, in power for nineteen years, is never mentioned in the song, nor his function. Became Prime Minister in 2003 then President in 2014, Recep Tayyip Erdogan intends to be re-elected in June 2023.
In a video presentation of his new hit on YouTube, the singer says that he has "wanted to write a song that would make us all feel good. Who would console us a little, cheer us up, give us hope."
"A suffocating country"
His song was quickly shared by officials from the CHP opposition party, including its spokesperson Faik Oztrak and the mayor of Izmir, Tunc Soyer. Nationalist opposition Iyi Party leader Meral Aksener also retweeted the song, commenting, "The worst is over."
In an op-ed for the online news site Duvar, writer and commentator Zehra Celenk wrote on Friday that "in a country that is suffocating and consuming people, our hearts need to speed up once in a while to keep beating." "That's what Tarkan gives us with his latest song, Geççek"she believes.
Also on Twitter, scholar Lisel Hintz, a pop culture specialist at Johns Hopkins University in Washington, reports that "Tarkan has become politicized in his tweets, in particular on youth and against gender-based violence: now he joins the protest camp".
The 49-year-old singer, born in Germany to Turkish parents and who arrived in Turkey at the age of 14, has also distinguished himself lately with his defense of the environment. His "kissing song" had sold millions of copies in Europe and Japan in particular.