News
In Tunis, thousands of people against the autocratic drift of President Kais Saied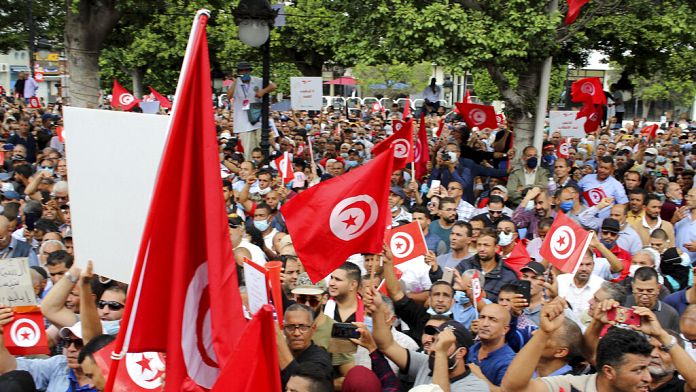 Between 6,000 and 8,000 people gathered in the center of Tunis on Sunday. Object of their anger, President Kais Saied, holder of full powers since the end of July and whom they accuse of serious autocratic drifts".
Despite numerous police blockades, the crowd was able to gather in front of the municipal theater and chant slogans like "the people against the coup" and "Here is not Egypt".
In the middle of the demonstration, many supporters of the Islamist Ennahda party, sworn enemies of President Saied.
Since 22 September, the president, who suspended parliament and several chapters of the constitution, has legislated alone by decrees and appointed a woman prime minister. The formation of a new government is expected soon, but more and more Tunisians fear that these measures, despite the official speech, are not temporary.