News
In the hell of Mariupol: testimony of a resident who managed to flee the besieged city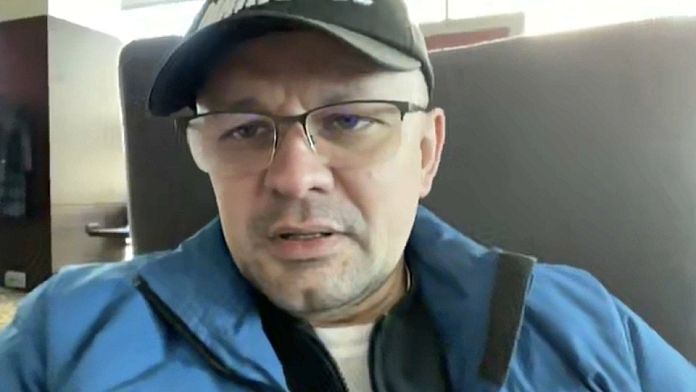 Nearly 300,000 civilians are still believed to be in Mariupol, trapped in the fighting and deprived of essentials. A dramatic humanitarian situation witnessed by Mykola Osychenko.
Survive Mariupol
Director of a television channel in Mariupol, he managed to leave the city on March 15 to take refuge further north, in Zaporijia.
We managed to join. He recounts the hell that the inhabitants of Mariupol are going through:
"People of my age ate almost nothing and had very little water, because food and water are reserved primarily for children and the elderly. A family was evacuated from the left bank of Mariupol to our house which is right in the center of the city. The left bank is where the fighting has been the most intense since the beginning. This family, a couple and their 6-month-old baby, remained in a basement for five days . She couldn't get out because the fighting never stopped during those five days. They only survived because the mother was able to breastfeed her baby."
On March 15, 2,000 cars left the city
Mykola Osychenko managed to leave Mariupol on March 15, like thousands of other terrorized civilians.
"That day, about 2,000 cars left town, there was a child in almost every car. People took with them what was most precious to them. And the most precious thing is not your life, but that of your child. All these cars were crossing the city in the middle of the streets, where you can see the corpses of civilians killed on the ground. All these people were trying to distract their children in a way or another by saying to them: "Look at the sun! Look at mom and dad!" So that the children do not see the bodies."
Since the beginning of the Russian invasion, more than 2,000 civilians have been killed in Mariupol, according to kyiv. A record difficult to verify.