[ad_1]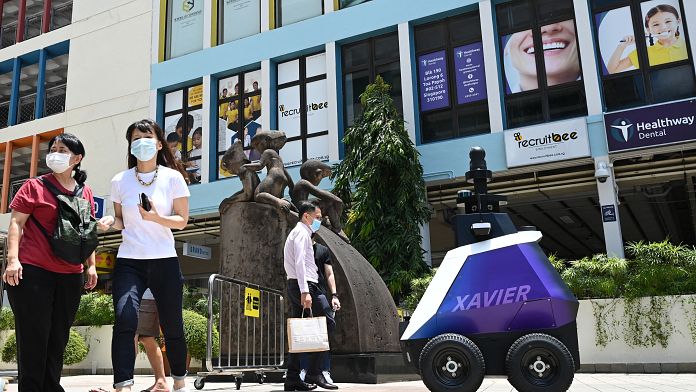 We are not in a science fiction film, but in Singapore. Xavier"s one of two robots deployed in the city-state for three weeks. A trial run in a neighborhood, and in a shopping center, to test Xavier. Its role: to detect "undesirable social behaviors". The robot intervenes, and launches an audio message, when people smoke in prohibited areas, park their bikes inappropriately, or break social distancing rules related to coronavirus. Singapore, a city increasingly under control, for Lee Yi Ting, digital rights activist:
_ "All this contributes to the feeling that people have to pay attention to what they say and what they do in Singapore, much more than in other countries"._
Singapore is a city full of technology. 90,000 police cameras, the number is expected to double by 2030.
The population is used to strict controls, but there is growing unease about the weight of surveillance.
The government justifies the presence of Xavier, by a lack of agents, in an aging population.
[ad_2]

Source link