[ad_1]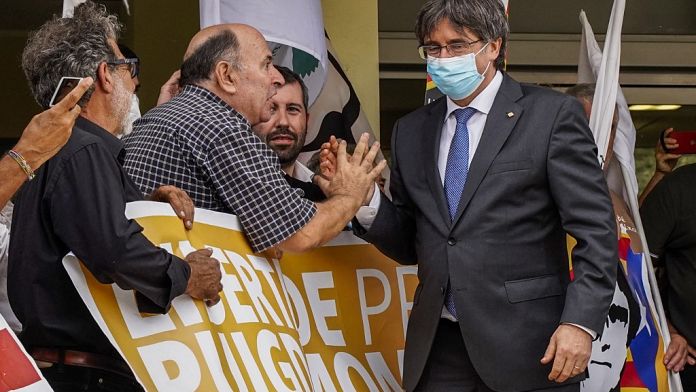 Applauded at the exit of the court in Sardinia, the Catalan independence leader, Carles Puigdemont enjoys a "reprieve. He appeared this Monday before the Italian justice after his arrest on September 23 in the Sardinian locality of Alghero.
This hearing followed a European arrest warrant issued by Spain seeking his extradition. Carles Puigdemont is accused by Madrid of sedition and embezzlement. But the court of appeal of Sassari finally decided to wait for the European justice itself to rule on the immunity of the former Catalan regional president who is also an MEP.
The European Parliament stripped him of his immunity last March by a vote. But this decision is being appealed and the judgment on the merits has not yet been rendered.
Dozens of pro-independence activists, Catalans, Sardinians and Corsicans made the trip to support him by chanting "Freedom! Freedom!". Three other high-ranking Catalan officials were present: MEPs Clara Ponsati and Toni Comin, also called for by Madrid, as well as Jordi Sanchez, the leader of an independence association at the time of the 2017 secession attempt, released in June after nearly four years in prison.
[ad_2]

Source link