[ad_1]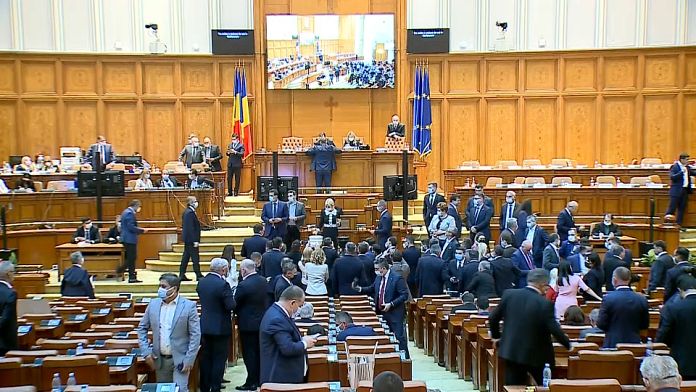 That"s to say if his opponents wanted his head: in Romania, parties that had always been enemies have allied to overthrow the Prime Minister. The Romanian Parliament has approved a motion of censure against the liberal government of Florin Citu. The motion was adopted by 281 votes, significantly more than the required 234.
This former banker of 49 years appointed at the end of 2020, had become the bête noire of the right as of the left. His critics criticized him for his "dictatorial attitude" and for having "impoverished the Romanians."
The executive will continue acting until centre-right President Klaus Iohannis appoints a new prime minister.
This new political crisis comes as Romania is facing a surge in new covid-19 infections.
More than 12,000 new cases were recorded in 24 hours this weekend, a record since the start of the pandemic, which has caused more than 36,000 deaths. only a third of the 19 million Romanians have been fully vaccinated to date.
As winter approaches, they seem more worried about soaring gas and electricity bills.
[ad_2]

Source link