News
In Poland, people organize to help Ukrainian refugees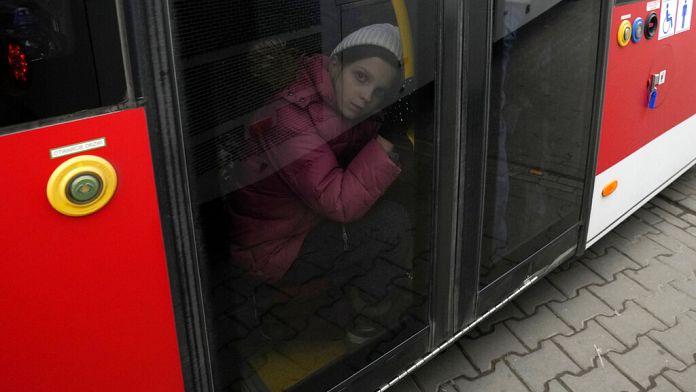 As in many rural municipalities in Poland, a small hotel in Jaroslaw has opened its doors to welcome Ukrainian refugees.
It's there that Natasha, from Kyiv, found refuge for one night, with his son. Her husband, having stayed in Ukraine to fight. She prepares for her last stop: reuniting with her family in Berlin. She, like other refugees, received many goods, brought by the population, such as hygiene products, cleaning products or diapers.
Solidarity
Solidarity is organized all over Europeespecially through social media. Johann Voll answered that call, and traveled from Berlin to help: "You cannot sit at home and do nothing. We collected donations and in two days we received 15,000 euros from many people we know. We brought this money to the border and we said to ourselves that by coming with the van, we were going to come back with people who needed help".
Natasha is heading for a new future away from war, hoping to return to her country soon: "_It__is horrible what is happening there. They are killing women and children. It is not true what say Russian channels. There are no fascists or Nazis in Ukraine. We love our Ukraine and we will defend it. Our husbands are here to defend Ukraine." _
The Polish population as well as those of other European countries mobilise themselves. Individuals make a difference where institutions struggle to cope.