News
In Nice, crowds of the big days for the opening of the carnival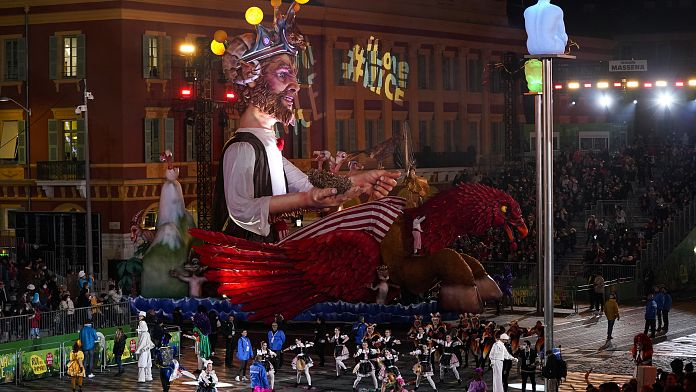 After a shortened edition in 2020 and canceled in 2021, the Carnival of Nice, in France, is making a comeback.
A 137th edition eagerly awaited by the public who did not hide their joy during the opening ceremony, for which 5,000 seats in the stands were planned, free of charge, but by reservation.
"The people of Nice, the people of the Riviera and all the tourists have been waiting impatiently for this for two years. It's a real reunion carnival"rejoices Magali Altournian, deputy to the city of Nice.
The event traditionally brings together 200,000 spectators, but gauge obliges, it can only accommodate 85,000 people this year. Along with Rio and Venice, the Nice carnival is one of the largest in the world and one of the few to be held this year. Its first edition dates back to 1873.