News
In Murano, glassblowers worry about rising gas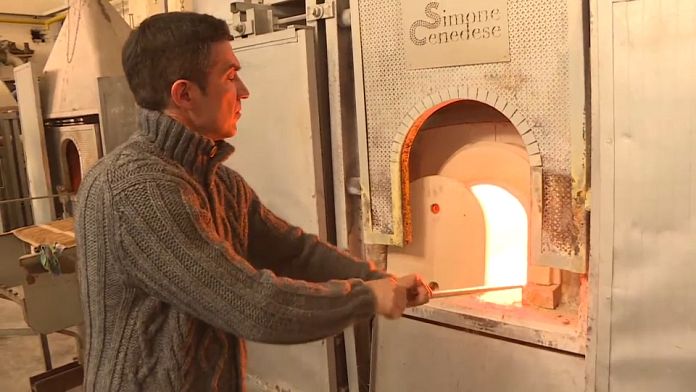 The explosion in gas prices is affecting whole sections of the Italian economy, including the famous glassmakers on the island of Murano in Venice, who are very worried about their bills, which are showing increases ranging from 400 to 600%.
In the lagoon of Venice, the island of Murano is fighting for its survival. Only a narrow strip of sea separates this small peninsula from the famous city of Venice. The city of Murano has its own identity: it is famous for its long tradition of glass work.
For a thousand years, glassware has been produced here and then exported all over the world.
8 million additional euros each year
However, Murano faces a new challenge: the price of natural gas. It is necessary to operate the 60 furnaces for blowing glass. These should be left on 24/7.
In total, it costs 2 million euros per year. But since October, the price of gas has skyrocketed to almost 2 euros per cubic meter. This represents an additional cost of 8 million euros each year. An increase of about 400%, difficult to bear in the long term for Simone Cenedese, master glassmaker : For us, natural gas is one of the most expensive components of our business. We can manage for a few months, but it would be impossible to endure it any longer".
In his company, 6 furnaces are constantly active. Cost to keep them lit increased from 150,000 to half a million euros per year. The heat of these furnaces gave life to the finest glassware in the world. But with this rise in the price of gas, a centuries-old tradition, shaped by master glassmakers, could disappear forever. For simone"Glass has been with us for a thousand years, it has surely been through other crises and other problems, but we have always managed to survive. I can't believe the end of glassware in Murano. I was born here and when I have to turn off an oven, it's like turning off a part of myself".
Some ovens have already been forcibly extinguished, even temporarily, while waiting for better days. But the cost of reactivating them is high, and some may never be reignited.