News
In Morocco, demonstrations against rising prices and corruption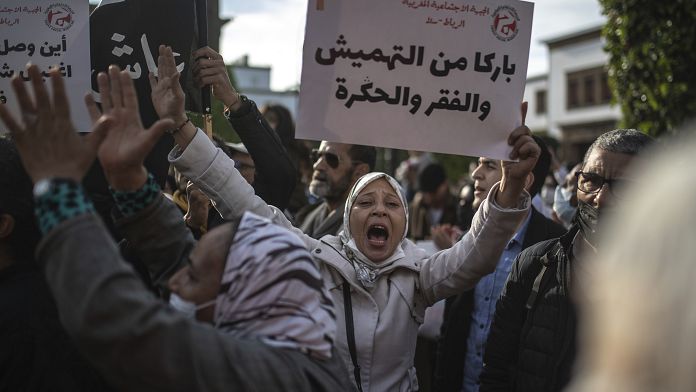 In Morocco, demonstrations against the government erupted this Sunday in Rabat and other cities in the country.
Price increase
At the origin of the anger, the decline in purchasing power against a backdrop of rising commodity prices, particularly cereals and oil.
The demonstrators denounce in parallel the growing social inequalities and the corruption of the ruling class.
"The state has engaged in a power struggle with Moroccan men and women, it has impacted their livelihoods. We call on the Moroccan state to stop this unpopular policy that targets the pockets of citizens," Abderrazek Boughanbour, human rights activist.
The anniversary of the Moroccan Arab Spring
This demonstration also aimed to commemorate the anniversary of the "February 20 Movement", the equivalent of the Moroccan Arab Spring which broke out in 2011 to demand more democracy.
"We must resist tyranny and corruption. We must get rid of this police state and build a democracy that promotes dignity, freedom, equality and social justice", emphasizes Abdelhamid Amine, leader of the Moroccan Democratic Front.
Faced with the rise in food prices, the Moroccan State announced for this year an envelope of 3.8 billion dirhams (about 350 million euros) for the subsidy of the price of flour, while the sector agriculture is hard hit by the drought.