News
In Mariupol, a martyr city, mass graves to bury civilians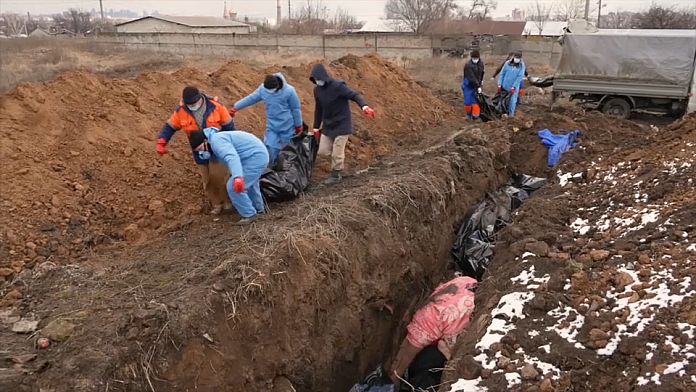 In Zaporizhia, in the south-east of Ukraine, a convoy of buses filled with humanitarian aid must leave for Mariupol, more than three hours away.
Already 1,300 civilians killed
Inside, food, water, medicines, intended for the inhabitants of this city taken to the seat of the bombardments.
The siege of Mariupol by Russian forces has already claimed nearly 1,300 civilian lives, according to local authorities. Destitute and overwhelmed, they had to bury bodies in mass graves.
Local workers are experienced: "All I'm asking is for this to end. I don't know who's guilty, who's right, who started it… Damn those people who started it! What is it? I feel? I have to go on living", emphasizes Volodymyr.
Shortages for residents
Mariupol normally has nearly 500,000 inhabitants. Most are still there, trying to survive the bombings and shortages.
Tania and other civilians line up for water. "I have nine children, they are still alive. Pray for Mariupol, we are bombarded from all sides. Pray for mothers and their children, please, it is very hard here. We do not have no water, no food, no electricity, it's so scary to go through it all."
The bombardment of a maternity and a pediatric hospital in Mariupol outraged the international community, the European Union denouncing "a heinous crime". Condemnations which have so far failed to lead to a ceasefire in this martyred city.