News
In Madrid, hundreds of minors fall into the violence of "Latino gangs"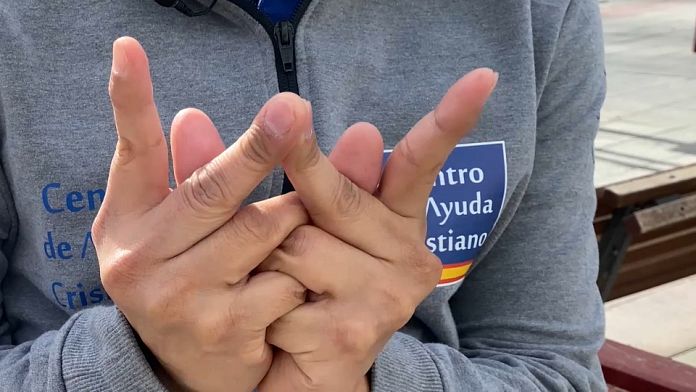 In Spain, the authorities are noticing an increase in violence by so-called "Latino" gangs. In the Madrid region, at least 2,500 people are believed to be part of seven ultra-violent rival groups, made up of young people from Latin America. About 40% of these members would be minors.
Sometimes recruiting members as young as eleven years old, these bands proudly display themselves on social networks.
Jaime Guerrero, 15, was stabbed to death in early February in Madrid. A tragedy which is unfortunately not an isolated case. In the Spanish capital, gangs have become a real scourge. 130 minors were arrested last year by the police.
Violent initiation rite
We got to talk to Arthur (not his real name), who left the "Latin Kings" gang six years ago. For fear of reprisals, the young man did not wish to reveal his true identity. Recruited at 14, he committed his first crime before his 15th birthday.
"When you join the Latin Kings, you have to pass a test. This introduction consists of stab someone from a rival gang" he explains, hood on the head.
"Adults, those who are 18 or 19, use them for the crimes they want to commit, because minors will never go to jail"he adds.
Young people turn to gangs, attracted in particular by their display of power, their dress code and their music. A culture spread on social networks, especially Tik Tok.
Prevention rather than repression
Pastor Alberto Díaz and his church help young people leave these ultra violent gangs. They noticed a big increase in the number of recruits during the pandemic, during the confinement because of the lack of "public services like school".
"The kids spent a lot of time on their phones and computers and were exposed to content from these Latino gangs, and when they returned to the streets, the seed was already planted." he laments.
While the Spanish authorities are stepping up their efforts to combat the expansion of these criminal groups, experts insist on the need to focus on prevention. Because once you have entered a gang, it is very difficult to get out of it without consequences or reprisals.