News
In Madrid, enter the "Magritte Machine"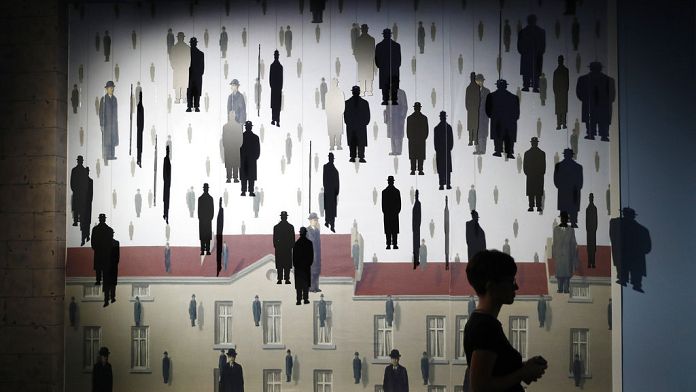 With his famous melon hats and cut-out silhouettes, René Magritte is one of the figureheads of the surrealist movement". In Madrid, the Thyssen-Bornemisza National Museum invites visitors to immerse themselves in the fascinating world of the Belgian painter, with the exhibition entitled "The Magritte machine".
In six chapters, the exhibition presents repetitive aspects and favorite themes by the painter. "One of the chapters presents the artist's self-portraitssays Guillermo Solana, artistic director of the Thyssen-Bornemisza Museum. Another is devoted to words in paintings – it was he who introduced words into painting, it was one of his innovations. There is also a chapter on his games with figure and background, with cut-out silhouettes. "
More than 90 paintings from institutions, galleries and private collections from all over the world are exhibited in Madrid. Also presented are several photos and films made by the artist.
The opportunity to rediscover the work of this painter, among the most popular in the world : "Today, Magritte is the most reproduced artist in the world, confirms Charly Herscovici, director of the Magritte Foundation. He created images that changed people, children understand Magritte, adults understand Magritte, everyone can find themselves through each of the paintings."
Open to the public on Tuesday, the exhibition "La machine Magritte" will be held until January 30, 2022 at the Thyssen-Bornemisza Museum in Madrid.
Source link