[ad_1]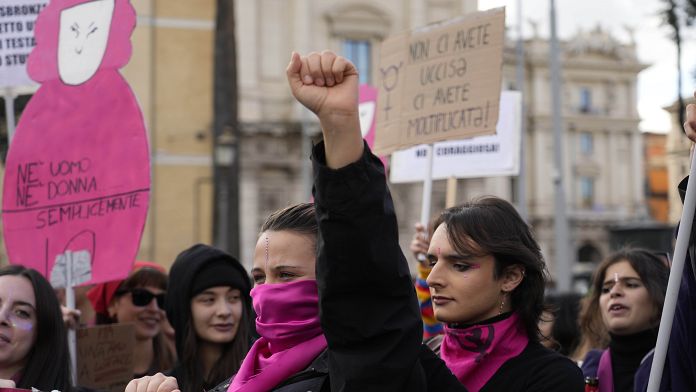 Thousands of women gathered in Rome and Istanbul on November 26 and 27 to demonstrate against violence against women. These gatherings are part of 16 days of activism around the world against gender-based and sexual violence.
In Italy, denounce "the policy hostile to women"
The Italian branch of the "Not one less" movement, also present in Latin America, denounced what it considers to be an institutional policy hostile to women, to the LGBTQIA + community as well as to people vulnerable to the economic and health crisis in the country.
In the procession, Carlotta Cossutta, member of the movement "Not one less" underlined that "every 72 hours" a woman dies under the blows of her spouse or ex-spouse.
"89 women each day report crimes related to gender-based violence, from harassment, sharing private data online, beating and a host of harassments at work or at home." she added.
In Turkey, concern over alarming feminicide figures
During the demonstration in Istanbul on Friday, November 26, the police fired tear gas at the procession in order to disperse the participants.
The crowd was protesting against Turkey's withdrawal from the Istanbul Convention this year. This international treaty, which entered into force in 2014, aims to protect women. The demonstrators also warned of the sharp increase in violence against women in the country.
According to the platform "We will stop Femicide", in October, 18 women were killed by men and 19 others were found dead under suspicious conditions. According to this same platform, to date, in 2021, 345 women have been killed while in 2020 there are 409.
[ad_2]

Source link