News
In Italy and France, associations are mobilizing to welcome Ukrainian refugees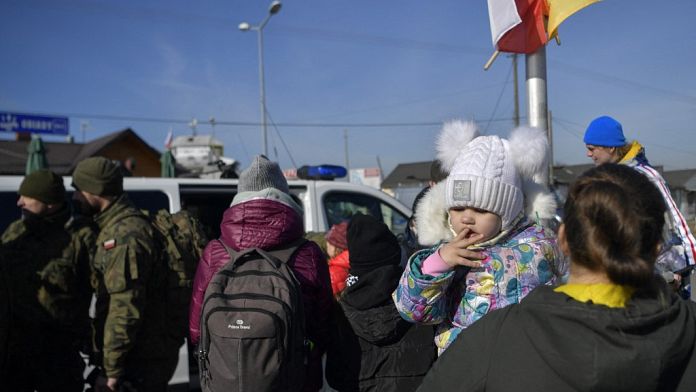 Nearly 2.6 million people have already fled Ukraine and around two million people are also internally displaced. In Italy and France, associations are mobilizing to welcome refugees in the best conditions.
The monastery of Saint Theodore, located a few kilometers from Rome, has become a refuge for dozens of Ukrainian women and children who fled their country after the Russian invasion.
For Father Orest Kozak, the priority is to provide a framework of peace for children traumatized by war.
"We have situations where children are not yet ready to go to school. They find it difficult to adapt to this new environment, to live in a new society and to speak a new language. These children need find a bit of serenity, to take time to adapt to their new life", explains Orest Kozak, the head of Saint Theodore Monastery.
Victoria comes from Kiev, but for her there is no question of leaving her country for good: "We want to go to Poland and Italy to discover new cultures, to visit Rome a bit like tourists. But we absolutely want to return home and continue to live in Ukraine."
France: Simia Children of Ukraine opens its doors to refugees
For more than twenty years, the association Simia Children of Ukraine allows Ukrainians to come to France, and since the beginning of the war it has organized the arrival of refugees.
After three days of traveling through Europe, Valeriya and Karina found refuge with a host family in Tourcoing in northern France.
"I feel safe, but I'm very worried about my family and friends who stayed there. I can't be at peace, because even though I managed to leave, people I know are always there", Karina said.