News
In India, due to the health crisis, cases of tuberculosis are exploding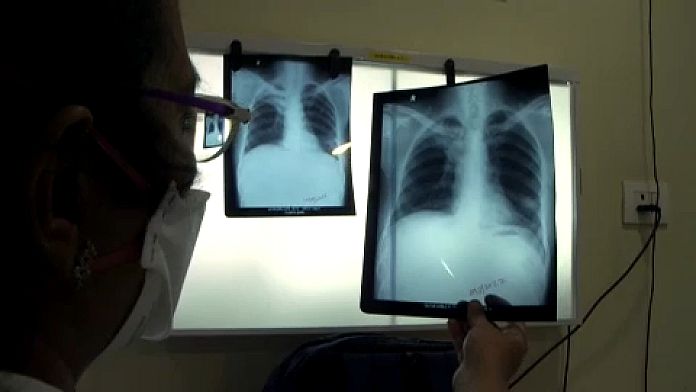 Due to the mobilization of caregivers on the Covid-19 front, the difficulties of access to care and the decline in budgets allocated to the fight against the disease, the number of cases of tuberculosis is increasing dangerously in the world… C is the case in India.
This is one of the consequences of Covid 19: the disruption of health services has wiped out years of fighting tuberculosis. According to the WHO, deaths are on the rise again for the first time in more than 10 years.
This is the case in India, which harbors a quarter of the world's tuberculosis infections. Moreover, some are unaware that they are contaminated, whereas it is possible to cure by correctly treating this lung disease.
In Mumbai, a megalopolis of 20 million inhabitants and a hot spot for tuberculosis, the hospital has created a health program to maintain patients until they are cured.
Some patients are reluctant to get tested, as explained Pranita Tipre, Head of Tuberculosis Unit, Mumbai Hospital : "The symptoms of Covid and those of tuberculosis are the same. We realized that people don't test themselves for TB for fear of having to get tested for Covid, testing positive and being placed in quarantine. It's a real problem, and that's why they never show up".
Ashna Ashesh, 29 years olddiagnosed with multidrug-resistant tuberculosis four years ago, has seen how patients, many were isolated and unemployed due to lockdownsstruggled to get support.
Eliminate TB
India now faces an uphill battle to achieve Prime Minister Narendra Modi's goal of ending the spread of tuberculosis by 2025, five years ahead of the UN target.
Experts and survivors are calling for intensive field campaigns to find the "missing" cases, more funding for vaccines and support to tackle malnutrition, a major trigger of tuberculosis.
Kuldeep Singh Sachdeva of the International Union Against Tuberculosis and Lung Disease said that states should increase services such as home visits and mass screenings.
"It's the only way now to eliminate tuberculosis"said Sachdeva, who previously led the government's National Tuberculosis Elimination Programme.
Program in Mumbai
mumbai – a megacity of 20 million people and a tuberculosis hotspot – has set up a program to maintain patients, with young survivors such as Seema Kunchikorve, who was diagnosed with tuberculosis five years ago: "The treatment has a lot of (side) effects that the patients cannot bear".
Vijay Chavanwhich treats patients with drug-resistant tuberculosis at a Doctors Without Borders (MSF) clinic in mumbaisaid the battle against the Covid-19 showed the way for fight against the old pandemic.
According to experts, in India, half a million people would have died of this lung disease in 2020… That is to say a third of the world death toll.