News
In Donetsk, a large part of the population sees Russia as a protector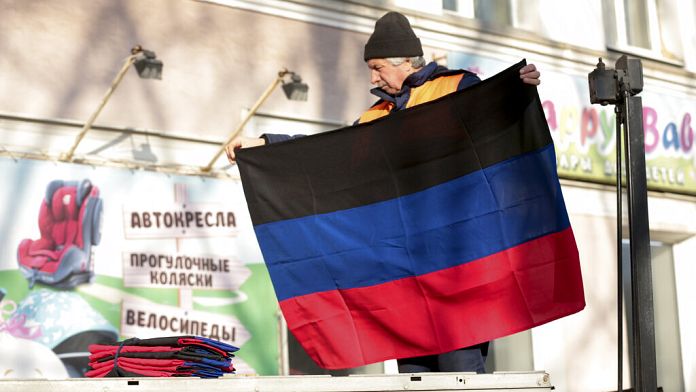 In Donetsk, capital of one of the two separatist republics in eastern Ukraine, the time is right for satisfaction. Here, there are many men who volunteer in the ranks of the secessionist forces, and who expect a lot from the arrival of Russian soldiers.
"I have a lot of hope in the Russian soldiers. Without them we cannot beat the Ukrainian army" says a young volunteer to us.
Many locals say they see Russia as a protector after eight years of conflict with Ukraine. A woman crossed in a village located a few kilometers from the front line believes that "this should have been done earlier".
"That might have prevented the shots. Look at the destroyed houses" she laments.
While the bombardments had gained in intensity in recent days in the area, the weapons seem to have calmed down since the recognition by Vladimir Putin on Monday evening of the recognition of these two secessionist republics.
If the Russian president ordered the dispatch of "peacekeeping forces" in the two regions, he was on the other hand careful not to say when his armed forces would cross the border.
While the Russian parliament on Tuesday gave the green light for a military operation in Ukraine, the head of the Kremlin seemed to maintain a certain ambiguity on Tuesday by declaring: "I didn't say that our soldiers are going to go there now (…) It will depend, as they say, on the situation on the ground".
A rather vague message which complicates the response of Western countries, some like the United States not wishing to impose maximum sanctions too soon, which would deprive Vladimir Putin of a reason to back down.