[ad_1]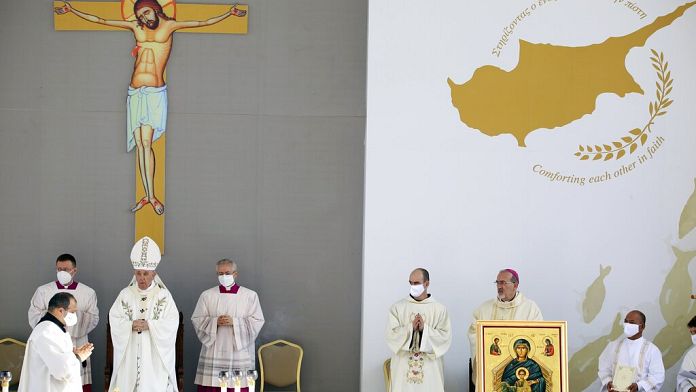 On the second and final day of his visit to Cyprus, Pope Francis celebrated a high mass in the municipal stadium in Nicosia, the divided capital of the island.
7,000 faithful attended. He renewed his calls for "brotherhood" and "dialogue" on this island shared between Greek and Turkish Cypriots.
The migration crisis was also at the heart of his speech. He warned the European continent against "walls of fear" and "nationalist interests".
"I am thinking in particular of the migrants in search of a better life with whom I will spend my last meeting on this island, as well as with my brothers and sisters of different Christian denominations.", he said.
This Friday evening, the Pope was indeed to preside over an ecumenical prayer, to which a group of migrants was invited. It will take place in a church located near the UN-administered buffer zone.
In addition, according to the Cypriot authorities, the sovereign pontiff could allow about fifty exiles present on the island to reach Rome.
[ad_2]

Source link