News
In Belgrade, Russian and Belarusian opponents join Ukrainians against the war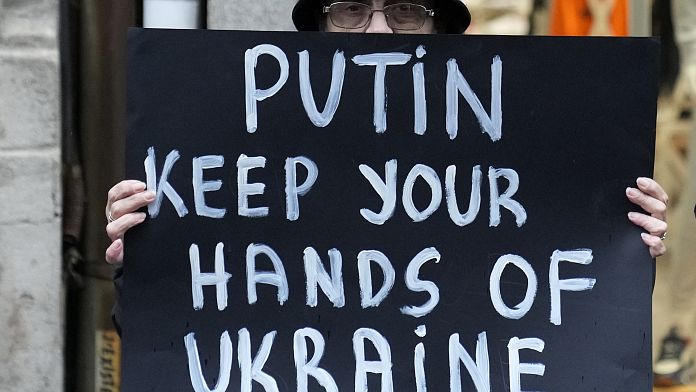 They are Ukrainians, Serbs, or Russian and Belarusian opponents and gathered on Monday in the center of the Serbian capital, Belgrade, to oppose the invasion of Ukraine.
"No to war", "Putin, stop" or even "Glory to Ukraine" could be read on the panels of these protesters, who almost all wore a blue and yellow flag on their shoulders.
"We must stand together, we must unite against violence explains" Sasha Polovinska, Ukrainian singer who found refuge in Belgrade.
"It is very important, it is the purpose of the demonstration because Russia at the moment is the aggressor, it is not a friendly country, it is a total aggressor for Europe and for all countries".
"I cry every day, my family is there" regrets Olga, a Ukrainian in her fifties. Svetlana, too, says she feels bad because of "what is happening to my country, to my friends, to my family, it has to stop".
Russians and Belarus came to swell the ranks of this demonstration, ensuring in turn their support for the Ukrainian people.
"Long live Belarus, Glory to Ukraine!" launched a young Belarusian, Darija.
"We are with you and we will always be with you. For our and your freedom," she chanted.
"Ukraine, we love you, no war, no war. No to war," said Petar, a Russian living in Serbia.
This demonstration of support for Ukraine is the second to be held in the Serbian capital since the start of the war. Belgrade, a city which also experienced bombardments in 1999. NATO had carried out strikes there against Serb targets during the Kosovo war.