[ad_1]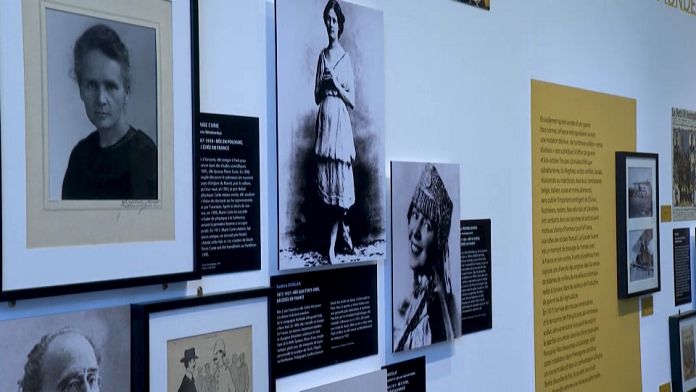 While France brought Josephine Baker to the Pantheon, an exhibition at the Musée de l'Homme in Paris tells the story of immigration through portraits of men and women.
29 men and 29 women
Some are famous, others little known or forgotten. All of them have in common the incarnation of the richness of French diversity from the Revolution to the present day.
Pablo Picasso, Nina Ricci, Aimé Césaire, Marie Curie, Lino Ventura, or Dalida. 29 men and 29 women, all of immigrant origin, and who through their artistic or sporting talent, their scientific discoveries, their military, social or political commitment, have contributed to the greatness of France.
Portraits that complement a family photo
For the curators of the exhibition, these portraits complete a "incomplete" family photo of the country in a context of renewed ethnic nationalism:
"France is a great country of immigration, but the French do not know it whereas in the United States, it is obvious. There is therefore an educational work to be done, to transmit these stories so that they are better shared. That does not mean that it will solve all the problems of the present. But that is a matter of politics, not of historians! ", emphasizes Pascal Blanchard, historian and curator of the exhibition.
The "Portraits of France" exhibition is on view until January 17 at the Musée de l'Homme in Paris.
[ad_2]

Source link