Soccer
Ignacio Ramirez, his wife explains his difficulties
The wife of Ignacio Ramirez tried to explain the problems of the striker of the ASSE arrived in the Forez at the very end of the summer transfer window.
ASSE: The justifications of Ramirez's companion
Left on the bench during the derby against OL, Ignacio Ramirez did not take part in the ASSE match against RC Strasbourg at the Stade de la Meinau on Sunday. He had an ankle alert and Claude Puel preferred to leave him out to avoid aggravation of his ailment. It is therefore in the absence of their only summer recruit that the Stéphanois were crushed (5-1) by the RCSA on the 10th day of Ligue 1. The offensive reinforcement of AS Saint-Étienne is indeed in great difficulty this beginning of the season. In his 3 appearances with the Greens in the league, he was a starter in the attack against Bordeaux (1-2). But the player on loan to the Greens from Liverpool FC from Montevideo (Uruguay) did not score any goals and did not deliver any assists.
Interviewed by the Uruguayan newspaper El País on the difficult integration of his companion in the Greens, Anto Lima the language barrier is the big concern of the latter. "What is complicated is the language. We take classes. They don't speak more than French here. Few speak English. […] Ignacio? The language costs her," she explained. "In football, everything is in French. But Ignacio is also studying and now we know the basics. In addition, they give him special courses focused on football to teach him the terms ", reassured the woman of the new N°9 of the ASSE.
The Uruguayan striker "is eager to score"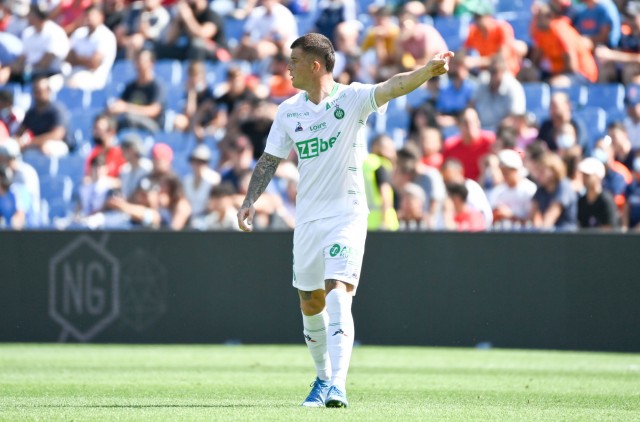 Note that Ignacio Ramirez played ends of matches: 30 minutes against Montpellier HSC (0-2), 66 minutes against Girondins Bordeaux and 11 minutes against OGC Nice. He therefore has only 107 minutes of play in the jersey of theAS Saint-Étienne since his arrival on August 31, 2021. In addition to adaptation, the Uruguayan international striker needs playing time to garner confidence, according to Anto Lima.
"He is impatient and waiting for another opportunity to have more minutes and be able to score a goal. I have great confidence in him and he too. Everything was very abrupt. When he arrived, two days later, they put him in play, without much adaptation. Five days later, in another match, he played as a starter. Communication was difficult on the ground," she justified.