Soccer
Ignacio Ramirez compared to Cavani and Suarez
Juan Ignacio Ramirez, the only summer recruit of the ASSE, is certainly still in a period of adaptation, but he has the confidence of Oswaldo Piazza who already sees him in the footsteps of his compatriots Edinson Cavani or Luis Suarez.
ASSE: Ignacio Ramirez "comes behind Cavani or Suarez"
The ASSE was provided with the services of Juan Ignacio Ramirez for the 2021-2022 season. Arrived from the Uruguayan championship (Liverpool FC de Montevideo), he had scored 11 goals and provided 3 assists in 10 league games before landing in Ligue 1. The 24-year-old forward is still looking for his marks at theAS Saint-Étienne. Claude Puel does not trust him entirely yet. As evidence, he played 3 league matches and was a starter only once. Oswaldo Piazza asks for patience with Ignacio Ramirez, who has technical qualities according to him.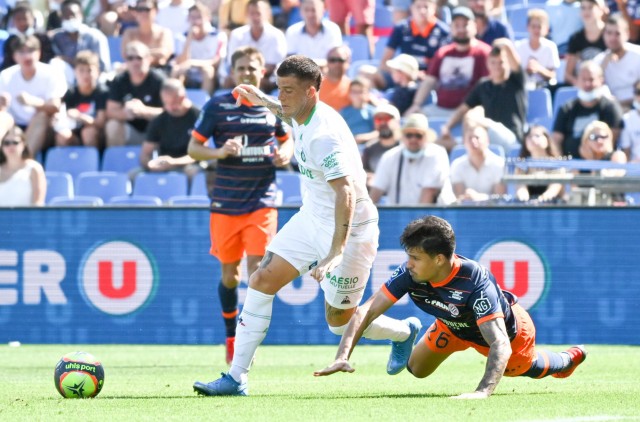 "He discovers another football, a new way of playing. You can't compare him to Edinson Cavani or Luis Suarez who are the stars of the selection, but if he comes behind them in third position, it is because he must have qualities", confided the former defender of the ASSE to the daily progress. "It must be put in the best conditions. We have to give him the opportunity to demonstrate what he's worth. He's got to play. In any case, he must be trusted. We took Ignacio Ramirez because we needed someone at the center of the attack," he said.
Piazza prefers "Bergessio more aggressive, more tame"
In his comments given to the regional newspaper, Oswaldo Piazza also compared the new N°9 of the ASSE to one of his compatriots who spent with the Greens between 2009 and 2011, Gonzalo Bergessio. The two strikers were competing for the title of top scorer of the Uruguayan championship, before the departure of Ramirez. "Gonzalo Bergessio is more aggressive, more tame", stressed the Argentine. Note that Bergessio (37) has scored 12 goals in 14 league games (2020-2021) played.