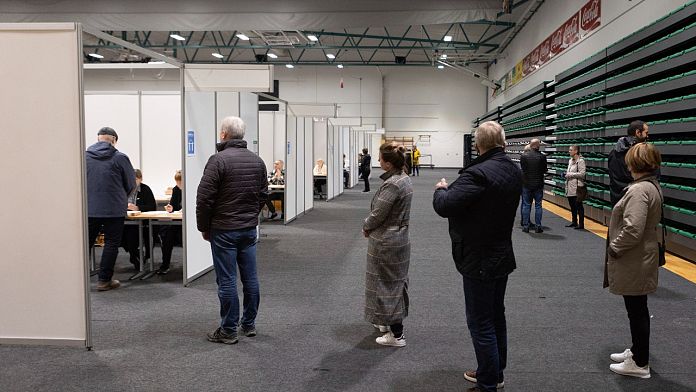 In Iceland, the"scattered voters" could well cause the unprecedented left-right coalition to lose its majority.
According to the latest polls, nine political parties are likely to exceed the five percent barrier of votes needed to gain access to Parliament.
The environmentalist left-wing Prime Minister is seeking a second term.
Katrin Jakobsdottir, Icelandic Prime Minister: "The main main question is what we will do after Covid. We have huge challenges to rebuild the economy, do it in a greener and more sustainable way, create new jobs, create jobs, and make sure the new economy is diverse and green."
After four years in power with the left, the conservatives of the Independence Party are likely to lose seats, but should, barring surprise, remain the broadest political formation.
Bjarni Benediktsson, leader of the Independence Party: "We hope for significant support even if it is in the low range of our highest scores. We would like to reach at least the level of the last elections, that is, 25% of the vote."
The outgoing coalition gathers around the environmental left the conservatives of the Independence Party and the center-right elected representatives of the Progress Party : a fourth party could allow the Prime minister to remain in power.