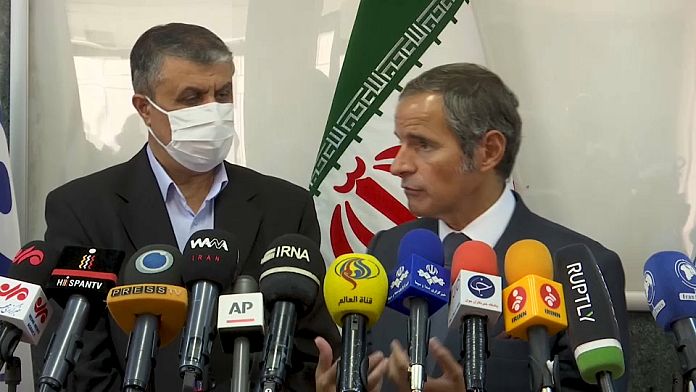 After denouncing a lack of cooperation on the part of Iran, it is a small step in the nuclear file that had not advanced for months. The head of the International Atomic Energy Agency was on a trip to Tehran on Sunday, September 12, and announced that he had reached an agreement on the monitoring of the nuclear program.
In other words, Iran is now allowing international inspectors to install new memory cards in cameras at sensitive nuclear sites to continue filming even if access to cameras is still restricted. Indeed, the UN will not be able to access the recordings because they will sealed and preserved in Iran.
"Today we are able to have a very concrete result that ensures the continuity of the operation of the agency's equipment here, which is indispensable for us to provide the necessary guarantees and information to the IAEA and the world to prove that everything is in order.", says Rafael Grossi head of the International Atomic Energy Agency (IAEA).
Talks in Vienna
The Board of Governors, the executive body of the international atomic energy agency, holds talks in Vienna from this Monday, September 13 to discuss the situation in Iran.
While Iran restricted inspectors ' access to some of its nuclear facilities in February,the new arrangement gives them respite until the next meeting scheduled for two months. The great powers are indeed trying to resurrect the 2015 nuclear deal, undermined by Donald Trump, which had reinstated US sanctions. In return, Iran had not fulfilled most of its commitments.