News
"I am not guilty of anything": Jair Bolsonaro refutes accusations regarding the pandemic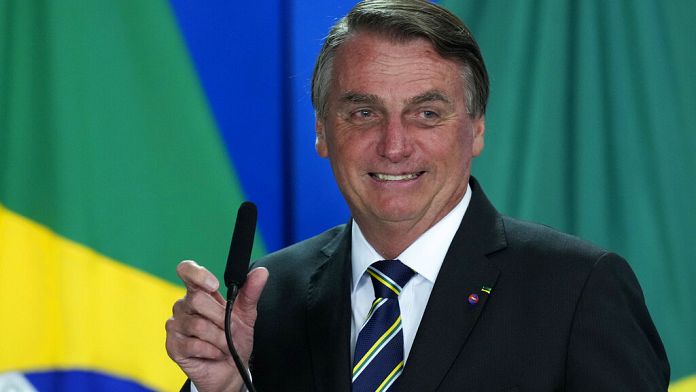 It has failed to take the necessary steps to prevent the 600,000 deaths due to Covid-19 in Brazil. Its president Jair Bolsonaro claims his innocence and defends his management of the pandemic.
Accused by a commission of having "deliberately exposed" the population during the pandemic, the Head of State remains straight in his boots: "We are not responsible for absolutely nothing. We know we did the right thing from the beginning".
The Senate committee of inquiry asked Wednesday the indictment of the president, under 10 counts including "crime against humanity", which can be tried at the International Criminal Court in The Hague, "quackery" or "violation of health measures".
Also in the commission's sights: three of his sons accused of "inciting crime" by spreading false information. Groin, Flávio Bolsonaro talk about "revenge" against his family. He accuses the head of the commission of inquiry of abuse of power, he filed a complaint against him : "He used an instrument of the Federal Senate to promote political persecution, to accuse the President of the Republic of something he did not do. It is slander, it is an insult, it is defamation, it is a crime of persecution."
The investigation report will be forwarded to the Public Prosecutor's Office, which is the only competent authority to charge the accused. But that of Jair Bolsonaro is unlikely, since it is the responsibility of the Attorney general, an ally of the president.
But the political impact could be disastrous. One year before the presidential election, he is far behind in the polls by former President Lula.
Source link