Soccer
Hwang Ui-jo injury, the first diagnoses!
The supporters of Bordeaux Girondins can push a phew of relief. The first news is reassuring about the state of health of Hwang Ui-jo, out with injury during the derby against FC Nantes (1-1).
Bordeaux: Hwang Ui-jo, a less serious injury than expected
It was one of the highly anticipated derby of the weekend! The Girondins of Bordeaux received this Sunday FC Nantes as part of the 10th matchday of Ligue 1. And both teams neutralized each other on the score of a goal everywhere. On the other hand, the Girondins de Bordeaux did not emerge unscathed from this home encounter. Strong man of the Bordelais at the start of the season, Hwang Ui-jo was forced to abandon his teammates in the 73rd minute due to a sprained right ankle, raising fears of a serious injury.
Some even feared the worst for the South Korean striker. Fortunately for the supporters of the Girondins de Bordeaux, the newspaper South West announces that there is more fear than evil. The French daily assures indeed that Hwang Ui-jo passed medical examinations at the beginning of the week and the first diagnoses revealed nothing serious, "thus ruling out too serious damage to the ligaments". The news is therefore reassuring for the 29-year-old.
Hwang Ui-jo uncertain for next Girondins match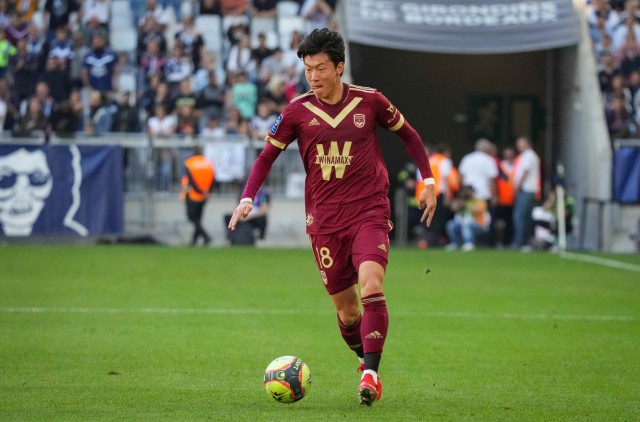 However, the duration of its unavailability remains unknown. Also according to the same source, Hwang Ui-jo remains very uncertain for the next match of the Girondins de Bordeaux against FC Lorient. This match counting for the 11th day of Ligue 1 will take place this Sunday at the Stade du Moustoir (from 15h). The Bordeaux coach Vladimir Petkovic will have to review his plans for his attack. He could be deprived of his best offensive asset against Hake. Forwards Elis and Mara are therefore applying for a starting spot.