[ad_1]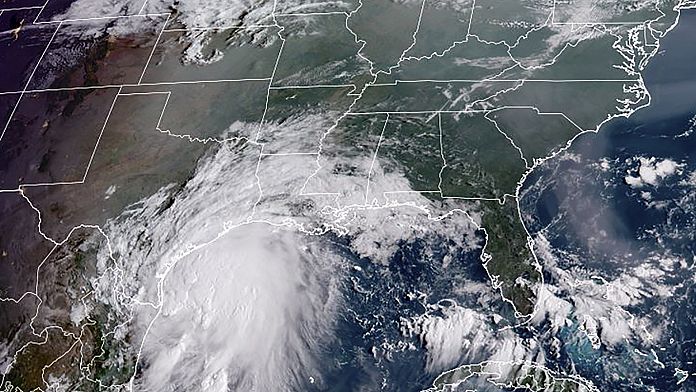 In the United States, Hurricane Nicholas made landfall along the coast of Texas early this morning.
Heavy rains accompanied by winds blowing from 120 to more than 150 kilometers per hour hit Freeport and Brazoria, southwest of Houston : streets and cars flooded, trees torn down.
50,000 households are also without electricity. But for now, the passage of the hurricane has not caused any casualties in Texas.
Texas Governor Greg Abbott asked residents to heed warnings from local authorities and "remain vigilant," in a statement.
Houston, still scarred by the devastating Hurricane Harvey in 2017, is on high alert, tweeted Monday its mayor, Sylvester Turner. "We expect heavy rain tonight and tomorrow. I strongly encourage you not to take the road".
The authorities erected barricades, mobilized emergency services and asked residents to take all precautions.
President Joe Biden declared Monday night a state of emergency in Louisiana, already hit by Hurricane Ida that killed dozens of people in the United States in late August/early September.
Before the arrival of Storm Nicholas, many flights were canceled at airports around Houston and the Houston Canal that is part of the port was closed.
Schools also closed on Monday afternoon and will remain closed on Tuesday, according to authorities.
Residents rushed to gas stations and supermarkets in the area to fill their tanks, stock water bottles and toilet paper, and stock up on supplies including milk and eggs.
The "Lone Star State" is accustomed to the passage of storms and hurricanes. But with the warming of the surface of the oceans, these phenomena become more powerful, according to scientists.
Storm Nicholas had become a hurricane in the Gulf of Mexico. Moving inland, Nicholas weakened and was upgraded to a tropical storm.
[ad_2]

Source link