News
Hungary: Who is Viktor Orban, the ultraconservative on his way to a fourth term?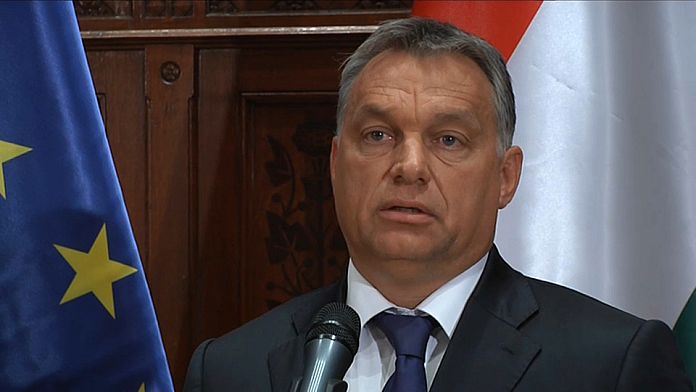 Viktor Orban, although highly controversial in Europe, has served as Prime Minister of Hungary since 2010. Thanks to popular support, the nationalist and conservative leader is seeking a fourth consecutive term in the April 3 election.
Victor Orban made himself known in 1988 during the Soviet era, by founding the anti-communist and Christian-democrat party Fidesz.
Two later, he became a deputy, then for the first time in 1998 he became prime minister. Four years later, defeated by the Socialists, he led the right-wing opposition for eight years. A period during which he will prepare his big comeback for 2010, but this time he left to last much longer.
A nationalist and anti-liberal policy
During his three mandates since 2010, Victor Orban highlights the Christian roots of Europe, opposes head-on (Muslim) immigration and campaigns for a non-liberal democracy.
Viktor Orban, who presents himself as the number one bulwark in Europe against "Muslim invasion", had then erected in 2015 barbed wire fences on the borders with Serbia and Croatia.
The war against billionaire George Soros
His third term is above all marked by his opposition to George Soros. Over the months, this American billionaire of Hungarian origin has become the number one enemy of the Prime Minister.
For Victor Orban, independent media, universities and foundations funded by philanthropist George Soros posed a real threat.
In 2018, under pressure, the foundation of George Soros was forced to leave Hungary.
Close to Vladimir Putin
Despite the numerous crises between Moscow and the European Union, Viktor Orban built a friendly relationship with the master of the Kremlin Vladimir Putin.
Over the years, Victor Orban became the leader of the EU, the most in tune with Vladimir Putin's policy.
The government has even signed a mega-deal with Russian state giant Rosatom to increase the capacity of one of its nuclear power plants and another with energy giant Gazprom for long-term gas delivery.
Trapped by the war in Ukraine
Viktor Orban, close to Moscow, finds himself torn apart by the war in Ukraine. He condemned the Russian invasion, and supported the joint decisions taken by the European Union and NATO. He also announced that his country would accept Ukrainian refugees.
The Hungarian government, known for its staunchly anti-migrant policy, has opened its border to many Ukrainians fleeing the war.
But Viktor Orban refused to deliver weapons to Ukraine and at the same time, the media controlled by the ruling party continue to broadcast Russian propaganda.