News
Hungary: Who is Peter Marki-Zay, the conservative who wants to end the Orban era?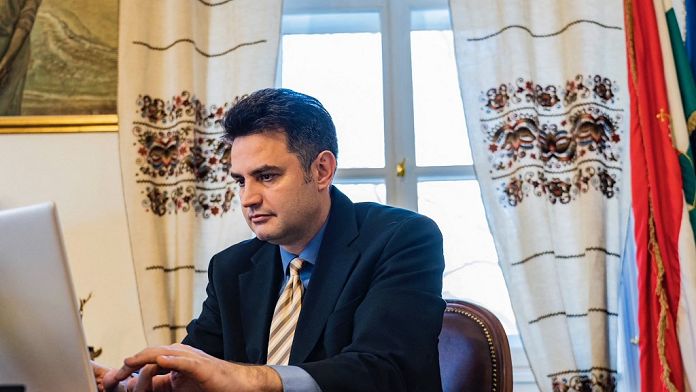 Surprise winner of the opposition primaries in Hungary, Peter Marki-Zay wants to be the man who will put an end to Viktor Orban's twelve years in power. Conservative mayor of a small town, it was he, the right-wing outsider without a party and without a network, who won the primary last October.
First in history, this primary brought together more than 600,000 Hungarians, who nominated a single candidate against the unbeatable Viktor Orban.
For the April 3 election, from the center right to the radical left, six opposition parties lined up behind him. Big names in the opposition like Budapest Mayor Gergely Karacsony and European Parliament Vice-President Klara Dobrev had to drop out to support him.
Now experts are predicting a very close battle, the likes of which Viktor Orban hasn't seen in many years.
From former Fidesz supporter to main opponent
Peter Marki-Zay knows how to be a unifier. In 2018, he achieved the feat of recovering from Fidesz, Viktor Orban's party, one of his strongholds, the city of Hodmezovasarhel.
With strong conservative convictions, this 49-year-old devout Catholic, father of seven, presents a difficult profile for the Hungarian leader to attack.
He had even voted for Viktor Orban, for his first term as head of the country in 1998, but today he is attacking the Prime Minister and his government very strongly on suspicion of corruption, anti-gay legislation and his closeness to Russian President Vladimir Putin.
On the other side, the many pro-Orban media try to portray Peter Márki-Zay as "a puppet" of former Socialist Prime Minister Ferenc Gyurcsany.
In any case, this convinced European promises to put an end to Hungary's "anti-democratic" drift, by betting on strengthening the rule of law and European integration.