News
Hungary: Viktor Orbán's balance sheet before the legislative elections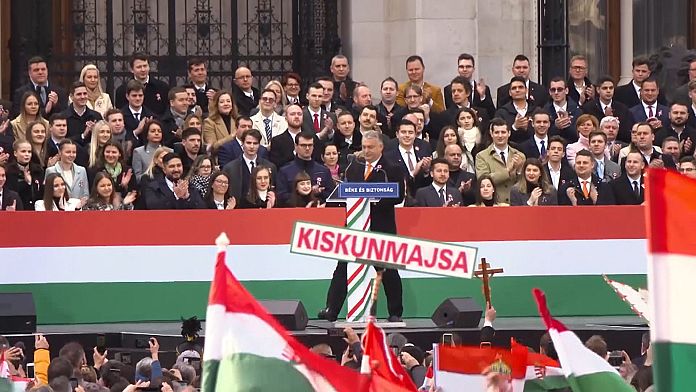 After 12 years in power, the Hungarian Prime Minister Viktor Orban ask for 4 more. Since the retirement of Angela Merkel, Orbán is now the longest-lived prime minister in the EU. Fidesz led by Orbán came to power in 2010 with a two-thirds majority in the Hungarian parliament.
During his first term, Orbán stabilized the stricken Hungarian economy by imposing crippling sectoral taxes and using part of pension savings, but without imposing direct taxes on the population. By rewriting the constitution, he took an important step in keeping him in power.
While the 2015 refugee crisis, Orbán began to pose as a bitter enemy of migration, believing that migrants should not be allowed to enter the EU. The leader had a barbed wire fence built on the country's southern border. At the same time, he launched a xenophobic campaignaccusing the refugees of taking Hungarian jobs – when hardly any of them wanted to stay in Hungary.
Shortly after the migrant crisis, Orbán accused the billionaire george soros of a plot to bring one million migrants to Hungary. The government has accused those helping refugees, Roma or women of acting against their country's interest, limiting their activity with controversial laws. The headquarters of the Soros Foundation and the billionaire's Central European University have moved from Budapest to Berlin and Vienna.
Under Orbán's rule, state resources, regulatory bodies, most of the media, universities and major economic players were all placed under the formal or informal influence of Fidesz, which sparked serious corruption warnings from NGOs and the EU. The Prime Minister's best friend, a gasman namedLőrinc Meszaros, became the richest person in Hungary. The Prime Minister's son-in-law, Istvan Tiborcz, also made a fortune. The two men have been facilitated access to public markets.
While the number of victims of the Covid-19 reached one of the highest rates in the world, the government's attention turned to the LGBT organizationsclaiming that they were campaigning to turn Hungarian children into homosexuals and transsexuals. A new lawwhich intentionally blurs the lines between homosexuality and paedophilia, was adopted.
The economic record of the Orbán era is mixed: for years, he managed to reduce public debt, unemployment, and GDP continued to grow. Corn purchasing power is one of the lowest in the EU and Hungary lags behind its neighbours.
The past year has been marked by the fixing of the prices of a large number of everyday products such as gasoline and basic foodstuffs. Aid worth 3 billion euros has also been distributed to families, pensioners and other large voter groups. Fidesz thus ensured that its voters would not go to the polls too unhappy.
Corn public debt peaked again, leaving the prospect of economic problems to the next government.