News
Hungary: how Orbán's Fidesz changed the electoral system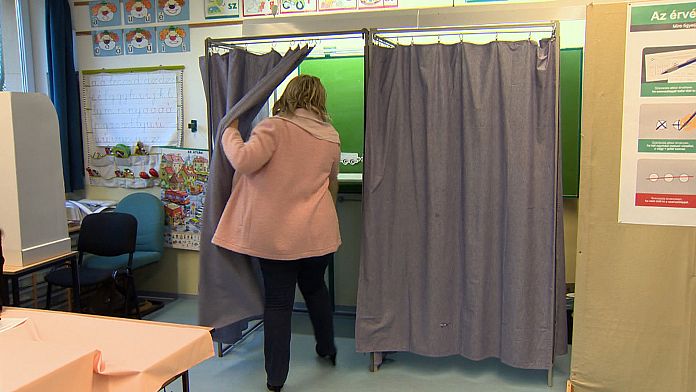 Peter Marki-Zaythe opposition candidate for the post of Hungarian prime minister, with six parties behind him, was entitled to a total of only five minutes in public media to present its electoral program. Opposition politicians don't get much exposure from government media, including taxpayer-funded ones.
According to the electoral expert Robert Laszlo, this is one of the biggest anomalies of the Hungarian electoral system. Not to mention that the government has been campaigning for 12 years with public money, spending hundreds of times more than the opposition parties. And there are other problems: "A lot of people live in such a vulnerable situation that they think that in order to stay in the public works program or to get some benefit at the local level, they have to put their voice in the right place at the right time in elections, whether they be local or national. They don't even necessarily need to be intimidated anymore to do so, they have unfortunately been broken in recent years."
The Hungarian elections are attracting more and more attention. Hungary is the first EU Member State to receive a comprehensive OSCE observation mission. Róbert László believes that this can help: "It is not the OSCE monitors who will prevent possible electoral fraud, but they will be better able to document it. It can also have a deterrent effect, let's hope so. Even in small towns, while you can expect watchers to come in at any time, it's possible that some individuals who had planned to cheat will think, "OK, not this time."_
Viktor Orbán's Fidesz reshaped the electoral system in its favour. Hungarians living in neighboring countries, which are largely favorable to him and do not have a Hungarian address, can vote by mail. The others have to go to a representative office abroad, often several hours away.
In 2011, constituencies have been redrawn so as to benefit Fidesz. And the seat allocation mechanism disproportionately bolsters the winner. It could, however, be an advantage for the united opposition if it manages, despite the obstacles, to obtain more votes.