News
Hungary: a Russian, owner of guest houses, hosts Ukrainian refugees for free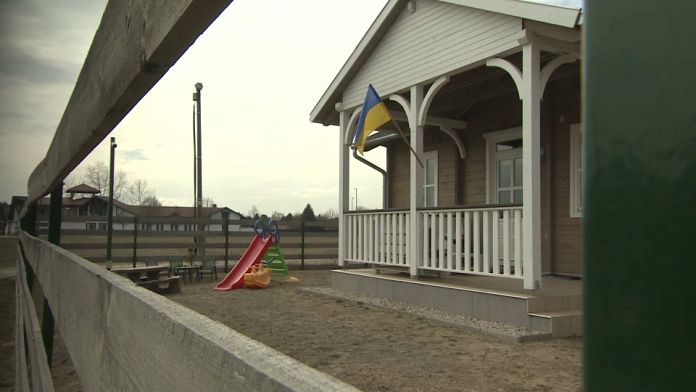 Since the beginning of the Russian invasion, more than 200 Ukrainians have found refuge in guesthouses in Cegled, a small Hungarian town.
The owner of these guest houses is of Russian origin, for her it is very important to help Ukrainian refugees and to distance herself from Moscow.
Here the refugees are housed and helped free of charge. Maryna Kravets arrived from Dnipro in eastern Ukraine. With her children, she left everything overnight. While her husband has been forced to stay, and she knows it, he is in danger.
"For me, it's like chaos. As if the world was upside down. We never thought it could happen one day, ever", Maryna said.
The inhabitants of this city are also in solidarity with the refugees. One of them is fluent in Russian and Ukrainian, and he plays an important role in communicating with some Ukrainians.
"Trains arrive at Cegled station every hour, from the Ukrainian border at Zahony, and they continue their journey to Budapest. For refugees who do not know where to go, these guest houses provide a break one or two days to find a solution for the future", explains Adam Magyar, our correspondent in Hungary.
The bar of 2 million refugees from Ukraine crossed
The bar of 2 million people fleeing the fighting in Ukraine to find refuge abroad was exceeded on Tuesday, only 12 days after the start of the Russian invasion, according to the latest UN counts.
Hungary hosted 191,348 people, or just under 10% of the total, according to updated figures from the UNHCR compared to the previous tally but still dated Monday.
The country has five border posts with Ukraine and several border towns, such as Zahony, have converted public buildings into relief centers, where Hungarian civilians come to offer food or assistance.