News
Hungarian Revolution of 1956: very political commemorations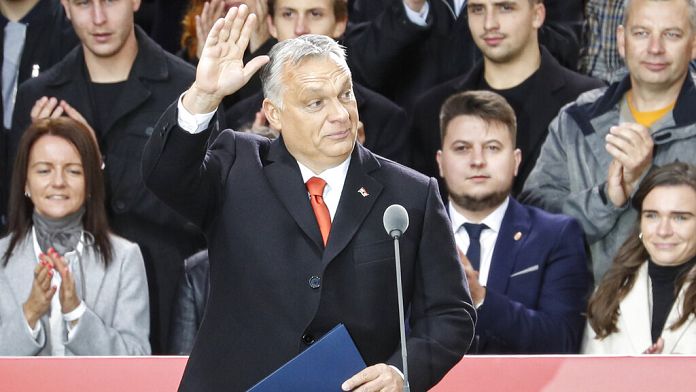 Hungary celebrated this Saturday the commemorations of the 1956 revolution against Soviet rule. A very political event, one year before the parliamentary elections. In front of thousands of his supporters, Prime Minister Viktor Orbán attacked the European Union.
"Brussels speaks to us and behaves with us and with the Poles as if we were enemies. We have a sense of déjà vu, the air of Brezhnev"s doctrine sweeps Europe", said the Prime Minister.
He also attacked the opposition parties, accused of being the lieutenants of Brussels. The six parties that chose to unite against Orbán last week nominated a Conservative candidate. This has not stopped the ruling Fidesz party and its supporters from denouncing the "return of the left".
The opposition parties were also gathered in the streets of Budapest this Saturday, under the slogan "United for free Hungary". "They had to be united in 1956 to defeat the Red Army. Now we must also be united. We must not see who is next to us but who is in front of us. We can only win if we are united", said candidate Péter Marki-Zay, future opponent of Viktor Orbán.
Both sides are trying to mobilise their supporters until elections next spring, in which Mr Orbán will face the most serious challenge since he came to power in 2010.
Source link