News
Human Rights Council opens session on suffering of Ukrainians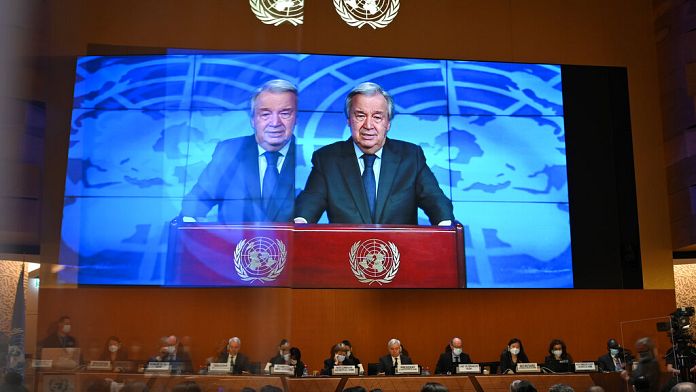 The Russian assaults upset the opening of the 49th session of the Human Rights Council, scheduled until April 1 at the UN in Geneva, a session in which many ministers are to participate, including the head of Russian diplomacy Sergei Lavrov on Tuesday.
UN High Commissioner for Human Rights Michelle Bachelet opened the session on the suffering of Ukrainians:
_ "The military attack on Ukraine puts countless lives at risk. Between Thursday morning and last night, our Office recorded 406 civilian casualties, including 102 dead (including 7 children) and 304 injured. Most of these civilians were killed by explosive weapons with a wide area of ​​impact, including heavy artillery and multiple launcher rocket system fire, as well as airstrikes.The actual numbers are, I fear, considerably higher students."_
The UN Secretary General attacked Vladimir Putin: he returned in particular to the closure in December of the NGO Memorial:
"Autocrats, in particular, know that human rights pose the greatest threat to their power. Deny, reject, hijacksaid Antonio Guterres. They stop at nothing to trample on fundamental rights and freedoms. Forcing the closure of a recognized human rights organization, with its great history and international ties, is not a sign of a strong state. It is a sign of a state that fears the power of human rights."
Ukraine has won broad support for an urgent debate at the UN Human Rights Council on the Russian invasion, it will take place on Thursday, and Kyiv intends to demand an investigation into the alleged violations of the human rights by Moscow, in the Crimea and in the separatist territories. since 2014, as well as in the rest of the country since 2022.