Travel
How Dubai is fueling the business travel recovery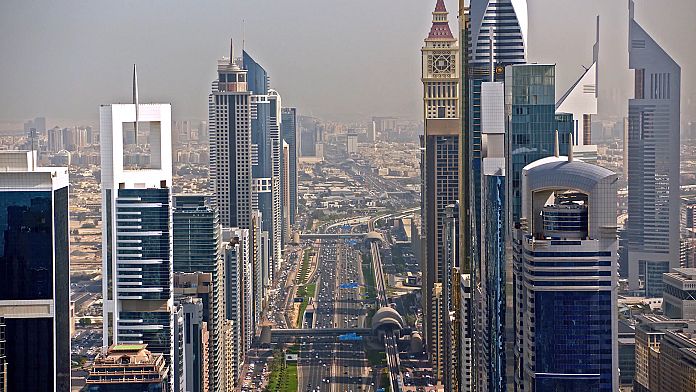 According to a study commissioned by the World Travel & Tourism Council (WTTC), the Middle East will play the leading role in the resumption of global business travel in the context of the pandemic since it is in this region that the planned spending by companies in this sector should know the highest increase this year, namely + 49%.
An already well-established trade center, Dubai is experiencing an upsurge in business travel due to theDubai Expo 2020. Since its very first edition in 1851, the World's Fair has provided a platform for innovation, commerce and networking. A meeting point for international companies, it is held every five years for a period of six months, in a different destination.
Dubai Expo 2020 open from October 1, 2021 to March 31, 2022 was postponed for a year due to the pandemic, but last November, more than 4 million visitors had discovered these districts dedicated to mobility, to sustainability or opportunities.
New business opportunities
The program Thrive Together Expo 2020 was created specifically for the national and international business community. It offers an application powered by artificial intelligence that facilitates meetings between companies, but also between companies and governments and between governments by suggesting these contacts to its users according to their profile, their expertise and their objectives. Thrive Together also takes the form of a series of thematic forums organized in collaboration with the Dubai Chamber of Commerce and Industry.
"As organizers, we have established ten business forums dedicated to the ten most pressing issues facing the world today," says Khalid Sharaf, director of the Expo 2020 business program, _ "such as climate, biodiversity, water, food and agriculture, urban and rural development, tolerance and inclusion … "_
Expo 2020 chief of staff Nadia Verjee adds: "As the Expo is one of the first mega-events to be held since the onset of the pandemic, it will be a milestone for the global business community. It will provide unprecedented opportunity for businesses of all sizes. including SMEs and start-ups, as well as international organizations and government entities around the world to come together to foster a more diverse, equitable and resilient global economy, " she asserts.
"Whether you are a local UAE based business looking to expand, a budding entrepreneur keen to share ideas and network, or a foreign business looking to enter some of the region's high growth markets, Thrive Together has you covered. will unlock new opportunities, " she assures.
Durability
In line with one of the Expo's themes, namely sustainability, 80% of the site's structures will be recycled by integrating a new city of Dubai called District 2020. Billed as "a connected global center for the next generation of innovators, original thinkers and pioneers", it will be another business hub of the emirate.
The already well-established neighborhood of Business Bay is home to the only five-star hotel in the UAE that can provide accommodation, catering and meeting spaces for groups of up to 1,000 people: the JW Marriott Marquis Hotel Dubai which is practically as tall as the Empire State Building .
Accessibility
Bill Keffer, general manager of the hotel, believes that Dubai has become a major business center for several reasons. "The first is probably its accessibility: this whole region is served by Emirates Airlines, one of the largest airlines in the world," he remarks before adding: "Probably more than half of the world's population can get to Dubai in six hours."
"From the point of view of the hotel industry, 150,000 rooms are available on this market, which means that there is sufficient supply to accommodate very large groups, " he continues.
Bill Keffer believes that Dubai is in this way, on par with other major business and tourist destinations such as Las Vegas and Shanghai. The city offers business travelers a number of perks, from upgrades through points earned through the Emirates Skywards loyalty program to five-star pools and spas offering luxury treatments to recuperate. effects of jet lag.