News
Hong Kong hospitals devastated by Omicron wave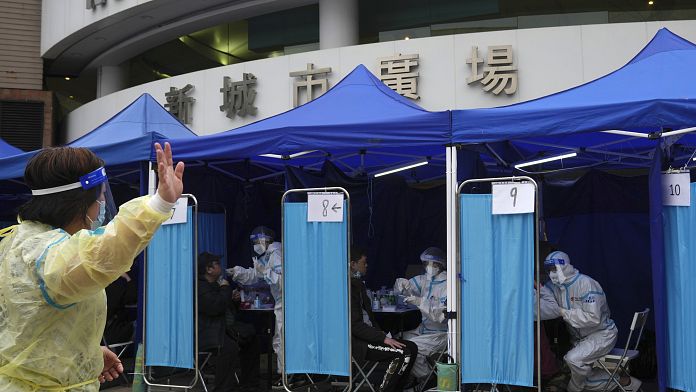 Whole families crammed into tents outside the hospital, patient beds lined up in the rain… the Omicron wave devastates the health system in Hong Kong.
Before the latest wave, the city had recorded just over 12,000 cases since the start of the pandemic. All Covid patients were treated in reserved isolation rooms and contact cases were sent to a quarantine camp. But a few days ago, the number of daily cases hit a record high of more than 4,200 infections.
By March, Hong Kong could reach 30,000 daily casesaccording to health experts.
"Some of my colleagues are saying we are now in battlefield mode," said David Chan, an emergency room nurse. "We are concerned that the patients' conditions will worsen during the week." He adds that staff are "exhausted, stressed and helpless" in the face of the onslaught of patients.
Last week the government said people with mild infections could self-isolate at home, but as of Wednesday 12,000 people were still waiting to be hospitalized.
No lockdown planned
Leader Carrie Lam ruled out strict containment. But the next day, Beijing-controlled newspapers published an order from the President Xi Jinping asking the authorities to take "all necessary measures" to control the epidemic.
The government has opened temporary clinics and plans to build a giant makeshift hospital. It also plans to requisition 3,000 unoccupied social housing apartments and is studying the possibility of using hotels.
But it remains to be seen whether these measures will be taken in time.
Even in previous flu outbreaks, hospitals had "gave in," Siddharth Sridhar, a microbiologist at the University of Hong Kong, said in a tweet on Wednesday.
"Now, with a disease that is more communicable and more severe than the flu, and which requires exposed staff to be quarantined, hospitals in Hong Kong are sand castles in the midst of a tsunami," he said. he declares.