News
Hong Kong: Carrie Lam gives up a second term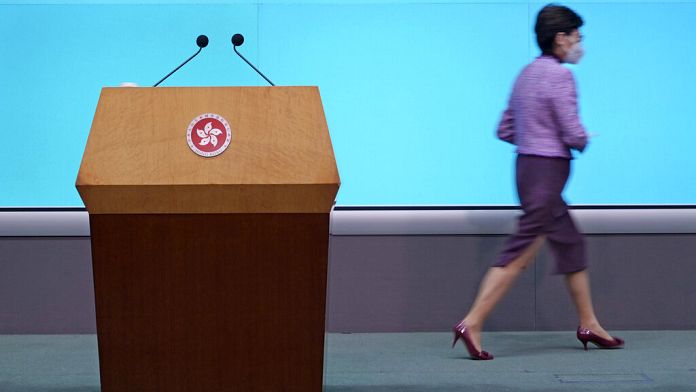 The Hong Kong leader passes her turn. Carrie Lam will not seek a second term after five years punctuated by pro-democracy demonstrations demanding her resignation and an epidemic of Covid-19 which has hit her city hard.
Carrie Lam became the first woman to lead Hong Kong in 2017. At 64, the official assured that the Beijing government, which she warned of her intentions in March 2021, had "understood and respected" her choice, which she justified by "family considerations". For the moment, no serious candidacy has been unveiled while the next chief executive will be appointed on May 8. His selection is not the result of a direct election, one of the main demands of the Democratic camp, but of the decision of a committee of 1,500 people, all loyal to the Chinese regime. This electoral college represents 0.02% of a population of 7.4 million.
The term of the current leader ends on June 30.
The next leader will take office on July 1, the 25th anniversary of the return of the former British colony to China.