Soccer
Holder in attack, the competition does not scare him!
This Thursday at 18h45, the Stade Rennais moves to Moribor in Slovenia. He faces Mura, the weakest opponent in the pool on paper, in his third match in Europa League Conference. Before the match, the Rennes striker Serhou Guirassy expressed himself on the competition that binds him to Gaëtan Laborde and Martin Terrier.
During this meeting in Slovenian soil, Bruno Genesio is still deprived of Jérémy Doku and Jérémy Gélin, injured in the knee, but also Matthis Abline, rested and Loïc Badé, suspended. "All other players are up and running", indicated yesterday the Rennes coach.
Stade Rennais: Guirassy does not care about the competition
These days, the Rennes coach opted for a 4-4-2, with the duo Gaëtan Laborde and Martin Terrier at the forefront of the attack. A system that works well given the number of goals scored by the Rennais. But this association also puts aside the other forwards, more starters on the sideline.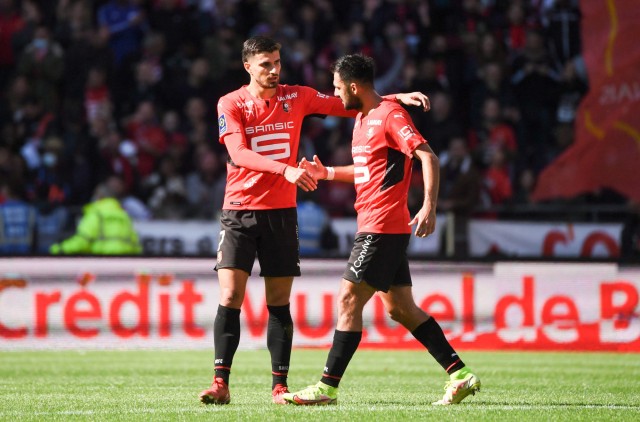 This is particularly the case of Serhou Guirassy. The striker has played well in all Stade Rennais matches since the start of the season but has only started six times. Nevertheless, the 25-year-old prefers to play it collective and justifies the choices of coach Genesio. "It's always the coach who decides. There the team turns well, the coach's choices give him reason. The players are competing, it turns out well. Those who come in do the job, so for now they are just choices. »
As a sign of fate, since Bruno Genesio has decided to line up the Guirassy-Laborde pair at the kick-off of this European meeting. A win and the Bretons would count 7 points, before the reception of Mura and Arhem Vitesse in the return phase. During the pre-match conference, Guirassy confirmed the importance of bringing the 3 points back to Rennes. "This game is important. We started this competition well with a win and a draw. We got 4 points. If we can do the job, we can be in a very good position to qualify. »