News
Health restrictions in Europe: relief in some countries, demonstrations in others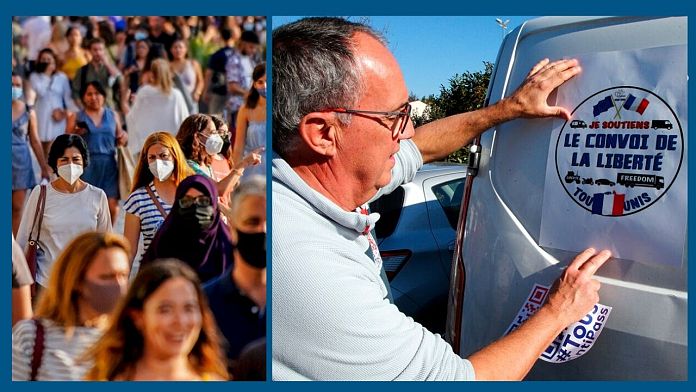 European countries are easing health restrictions linked to Covid-19 one after the other.
So thespanishe who gives up wearing the mask outside. Madrid believes that the epidemic is developing in an encouraging way, with, for the past few weeks, a decrease in the number of contaminations.
Same in Italy where the population will be able to drop the mask from this Friday, except in very busy places. Nightclubs will reopen after two years of closure. A wink for lovers: this easing of restrictions coincides with Valentine's Day.
In France, convoys of vehicles left from several cities, with the aim of reaching Paris this Friday. They are inspired by the "convoys for freedom" formed in Canada, to denounce the health measures deemed liberticidal by these demonstrators. The Paris police headquarters has announced the ban on these gatherings in the capital, between Friday and Monday. She invokes "risks of disturbing public order".
Mobilization against health measures also at Netherlands. The Dutch authorities have however relaxed the restrictions in recent weeks, in particular by authorizing the reopening of restaurants. But these demonstrators demand more freedom.