News
Health pass and vaccination obligation: protest rallies in France and Estonia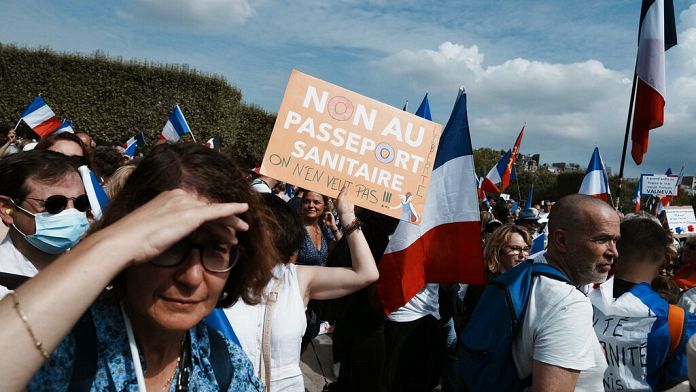 15th consecutive Saturday of protest against the sanitary pass in France
More than 40,000 people (40,090) demonstrated on Saturday throughout France against the "pass sanitaire" for the 15th consecutive Saturday of mobilization, according to the Ministry of the Interior, a figure of participation stable compared to last week.
The ministry identified 171 actions, including about 5,000 protesters in Paris gathered in four different processions.
The National Assembly gave on the night of Wednesday to Thursday a first green light to the bill "health vigilance", with the controversial possibility of resorting to the sanitary pass until July 31, 2022.
The French Minister of Health Olivier Véran noted on Friday a "little push" cases of Covid, evoking about "5,000 cases per day" currently.
The incidence rate, an indicator of the proportion of infected people in the population, rose this week after eight successive weeks of decline.
The coronavirus epidemic has claimed more than 117,000 lives in France, where nearly 51 million people have received at least one vaccine injection.
Rally in Tallinn, Estonia against vaccination obligation
Demonstrators also gathered this Saturday in Tallinn, Estonia, to protest against the introduction of new health restrictions and vaccination requirements.
"There are many things that are wrong. There is a feeling that our Prime Minister has no mercy and people are sad, mandatory vaccination does not make sense. People who care about their health, none of them want the vaccine. I do not want it, neither for me, nor for my children", explains a protester.
The rally in the Estonian capital was led by the head of the Foundation for the Protection of Family and Traditions, a Catholic "pro-life" organization.
Source link