News
"He promised it, let him do it": when Lukashenko claims that Putin promised to appoint him colonel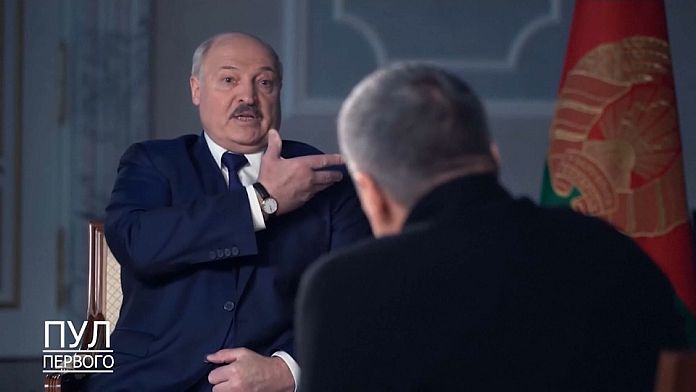 The authoritarian President of Belarus Alexander Lukashenko claimed in an interview that Vladimir Putin long ago promised him the rank of colonel in the Russian army.
"Putin is a colonel, and he promised to make me a colonel. He still hasn't", he said in this interview with Vladimir Solovyov, a spokesperson for the Kremlin.
"He promised it, that he would", he launches to the hilarious presenter, according to a video broadcast on Sunday by a Telegram account linked to the presidency of Belarus.
The journalist, laughing out loud, tries to question the veracity of Mr. Lukashenko's remarks, who persists and signs, sometimes affirming that Mr. Putin's promise was to make him a colonel in the "Russian army" or "the Soviet army", before continuing and saying that the Russian president, a former colonel of the KGB, "would be made general".
Mr. Lukashenko, whose regime is defended tooth and nail by the Kremlin while Minsk has violently repressed a vast protest movement since 2020is a regular at unusual statements.
At no time does he explain the context in which the promise of military promotion was made to him by the master of the Kremlin.
When the journalist points out to him that it is difficult for the president of an independent state to be an officer in the army of another country, the person concerned replies: "it's my problem, not yours."
Mr Lukashenko, in charge of Belarus since 1994, has had a tumultuous relationship with Moscow. Since the fall of 2020, it has been Russia's last bastion against the West.even promising to accompany him in a military campaign in Ukraine if necessary.
Belarus is highly dependent on Russian financial credits as well as oil and gas supplies from its neighbour. Regularly, rumors report a Kremlin project, always denied, of a merger with Russia.