Long associated with Manchester City due to its proximity to Pep Guardiola, Lionel Messi finally signed in favor of PSG after his departure from Barça this summer. The coach of the Citizens returned to the choice of the Argentine star.
Pep Guardiola respects Messi's choice
After the defeat of his team against PSG (0-2), Tuesday night, Pep Guardiola presented himself in front of the press as tradition dictates. The Manchester City coach took the opportunity to indulge on the arrival of Lionel Messi at the Paris Saint-Germain during the summer transfer window. Before committing to the reigning vice-champion of France, the former captain of FC Barcelona was long associated with the English stable. The 34-year-old remained linked to his former mentor at the Blaugranas. The Spanish technician admits to having tried his luck, but wishes him to be happy at PSG.
"I shared a very personal relationship with him for 4 years and I wish him the best. So if he's happy here, I'll be happy. He made me so happy when we were together. He decided for several reasons to come here, and I wish him the best", said Pep Guardiola in press conference after the defeat of his Manchester City on the lawn of PSG Tuesday evening for the account of the 2nd day of the group stage of the Champions League. Not without having launched before : "We tried everything to…", in order to evoke his offensive of the summer 2020 for the Argentine international.
PSG transfer window: Guardiola tried to attract Messi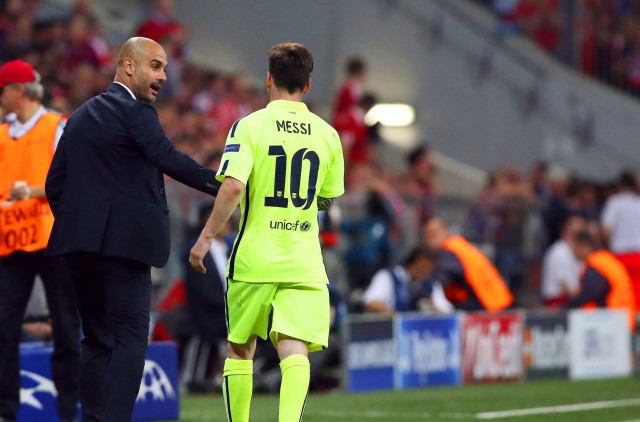 According to the revelations of journalist Guillem Balague, Lionel Messi could have committed to Manchester City since the summer of 2020. With the will to change the air of the Pulga at that time, Pep Guardiola has made every effort to convince Messi to join the ranks of the Citizens.
"When Messi wanted to leave Barcelona in 2020, Pep tried to convince him to join him in Manchester. It made sporting and strategic sense. He moved in person to meet Messi in his house. They talked for five hours about a possible transfer. The salary was not a problem for Messi. In the end, the case was not made and the contact between the two men was broken again," says the Spanish journalist in the columns of the daily Le Parisien.
Top 10 best transfers of the summer transfer window