News
Greenpeace France's anti-nuclear message ten days before the presidential election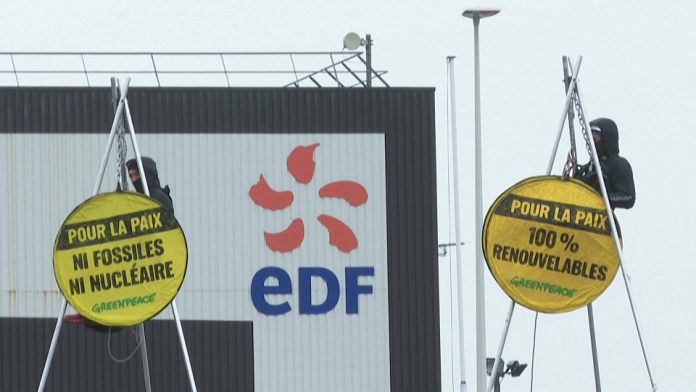 Nuclear = danger. This is one of the messages sent this Thursday by activists from Greenpeace France who blocked access to the EPR site in Flamanville, Normandy.
Dangerous and expensive
Arriving at dawn, the activists chained themselves to tripods and a truck blocking the entry of personnel.
This new strike action by Greenpeace against nuclear power comes ten days before the presidential election, while the question of France's energy future is at the center of the debate.
For Greenpeace, new generation nuclear power is not a solution for the future. The NGO insists on its staggering cost and on the dangerousness of the sector:
"We see, with the situation in Ukraine, that nuclear power is dangerous, that raises a lot of questions", points out Nicolas Nace, spokesperson for Greenpeace France. "And then we also see it with the fiasco of the Flamanville EPR, it is a technology which still has many uncertainties, many doubts, which should be removed before any decision (…) The EPR de Flamanville was supposed to cost around 3 billion euros, we know that the bill now amounts to more than 19 billion euros, so it's a cost that has been multiplied by six. probably isn't finished because there's a lot of uncertainty."
11 years late for the Flamanville EPR
Launched at the end of 2007, the Flamanville EPR site is already eleven years behind schedule. According to EDF, it could take office in 2023.
The Greenpeace activists were dislodged by the gendarmes at midday after blocking access to the site for seven hours.