News
Greenhouse gases: the UN's alarm call ahead of COP26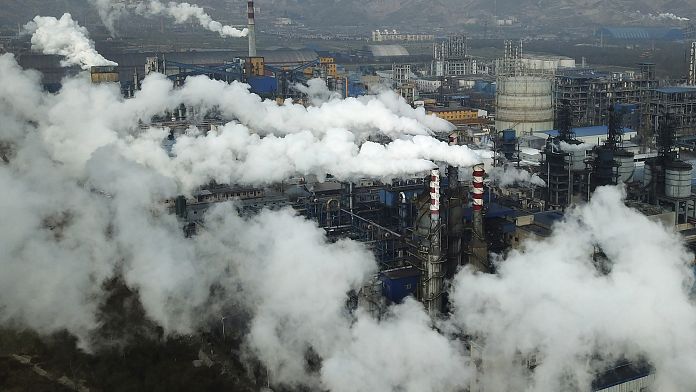 Six days before COP26 in Glasgow, the United Nations"** pulls Monday 25 October, the alarm bell on global warming: greenhouse gases reached peaks in 2020.**
Contrary to what was thought, the economic slowdown imposed by the Covid-19 pandemic "has not had a discernible impact" on global warming. Once again the concentration of greenhouse gases, which trap heat in the atmosphere, reached a record high in 2020.
The latest bulletin from the World Meteorological Organization (WMO), a UN agency, is unequivocal: "We have again broken records for the main greenhouse gases, carbon dioxide, methane and nitrous oxide." said Petteri Taalassegeneral Secretary of WMO. "The negative trend that we have observed for decades, has continued."
Towards a "catastrophic" warming of 2.7°C.
As greenhouse gas concentrations increase, temperatures at the end of the century will rise well above the Paris Agreement targets of 1.5 to 2 degrees Celsius above pre-industrial levels. The UN agency said.
According to the latest UN assessment, despite the current emission reduction commitments of nearly 200 countries, the world is heading for a "catastrophic" warming of 2.7°C.
A stark warning ahead of the COP26 summit, the UN climate change conference, scheduled to take place in Glasgow from 31 October to 12 November.
CO2 also increasing
The UN hopes world leaders will take action in Glasgow to keep the planet on a bearable warming path in the coming years, as data shows CO2 levels have also continued to rise in 2021.
According to WMO, the world can still make a difference and rethink industry, the energy sector and transport. "Economically affordable and technically feasible" according to the UN agency, which adds that there is "no time to lose".
Global temperatures will continue to rise as long as emissions continue. And, since CO2 remains for centuries in the atmosphere and even longer in the ocean, the warming already observed will persist for several decades, even if net emissions were reduced to zero quickly, however, warns the WMO.
Source link