News
Greece eases restrictions in "red zones" for vaccinated people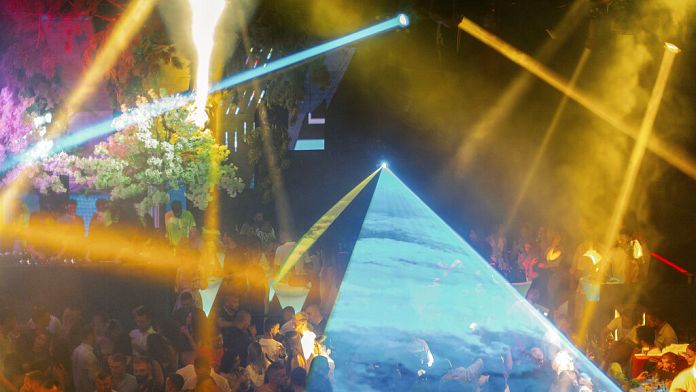 A return to normal in Greece, at least for those vaccinated or those who have recovered from Covid-19. Country lifted for two weeks of testing restrictions, imposed in the regions where the incidence rate is highest, such as in Thessaloniki"s.
The curfew from 1h to 6h was thus lifted, and music is allowed again in bars and nightclubs, to the delight of the locals."We are very happy to be able to be inside again. We have been vaccinated and feel safe. Thessaloniki's nightlife is great !", confirms a man sitting in a bar.
People who are unvaccinated and not cured of Covid, however, are still not allowed to enter bars, clubs or restaurants. A measure that aims to encourage Greeks to get vaccinated, while only 57% of the population received both doses.
But it is also a breath of fresh air for the night sector, very impacted by the health crisis, as Dimitris Fystas, owner of restaurants and nightclubs explains: "We have suffered a great disaster, for sure. The establishments were closed for 20 months, since March 2020. But now, little by little, we hope to return to the good old days. We hope that soon we will be able to accept all citizens, after they have been vaccinated."
And to encourage more Greeks to get vaccinated, the government has put in place other measures, such as the end of reimbursement for screening tests for unvaccinated workers must provide a certificate.
Source link