News
Grammy awards: triumphs of pop and jazz artists and a message from Ukraine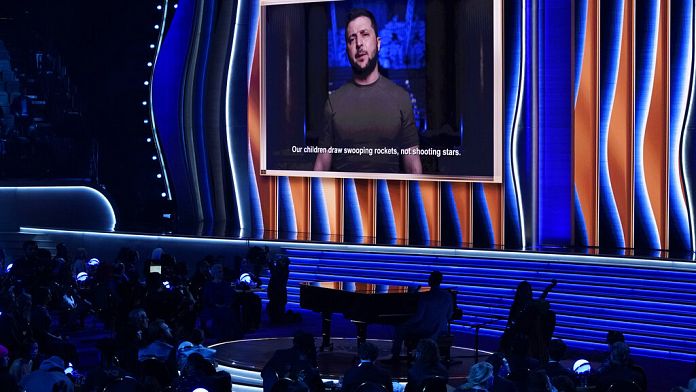 This 64th Grammy awards ceremony, the equivalent of the Oscars for American music, awarded the prize for artist of the year to the young 19-year-old pop-star Olivia Rodrigo, revealed in a series on the Disney channel.
The coveted prize for best song was awarded to Bruno Mars and his group Silk Sonic for their title "Leave the Door Open".
But it was truly around artist Jon Batiste that the triumph unfolded. Nominated in 11 categories, the 35-year-old multi-instrumentalist received the award for album of the year, considered the "Grail" of the American music industry for his album "We are".
The American industry also paid tribute to Foo Fighters drummer Taylor Hawkins, who died ten days ago and handed three awards for best rock album, best rock song and best rock performance to the group formed in the 1990s.
Finally, even at the Grammy awards gala, the Ukrainian president managed to slip a message. "Our musicians wear bulletproof vests instead of tuxedos", Volodymyr Zelensky told American artists in a pre-recorded video. Since the start of the Russian invasion of his country, the Ukrainian President has intervened on several occasions with the institutions of several nations in order to raise awareness of the war that is ravaging Ukraine.