Much criticized since his arrival at the controls of the LOSC, Jocelyn Gourvennec is under pressure in Lille. So much so that it could take the door in the short term.
LOSC Mercato: Towards a departure of Jocelyn Gourvennec ?
Jocelyn Gourvennec not rated. Since his arrival on the LOSC bench last July as a replacement for Christopher Galtier party at OGC Nice, the French technician is regularly the subject of criticism from observers or supporters of the northern club. The causes are variable : an unattractive playing style, not always happy coaching, unconvincing management and worrying results.
During the 6th matchday of Ligue 1, Lille OSC lost again to RC Lens (1-0) and goes on to a third match without a win. The reigning French champion made a disappointing start to the season and coach Jocelyn Gourvennec was the main culprit. According to several local sources, the future of Gourvennec is uncertain in Lille. Despite this, the boss of the Lille bench still retains the support of his dressing room. And it seems set to last.
The locker room behind Gourvennec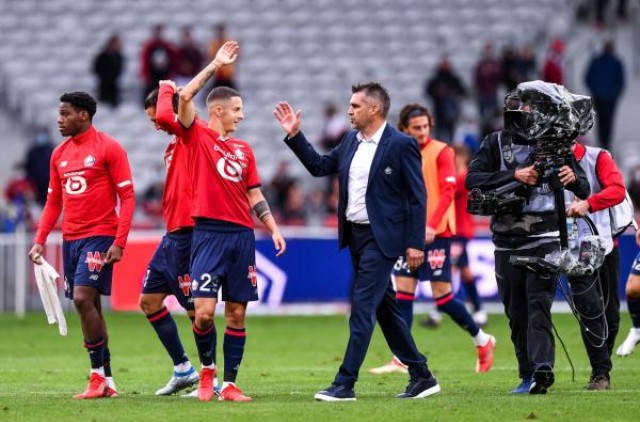 The Team reveals indeed that the players of Lille OSC completely trust their coach. The managers of the Lille team are convinced that Jocelyn Gourvennec can still turn the situation around. A fundamental support that had already been demonstrated during the first days of the championship.
However, player support does not ensure a brighter future for Jocelyn Gourvennec. The LOSC coach will have to quickly find solutions to the many problems encountered by the Mastiffs in recent weeks. Otherwise, he could pay cash for possible poor performance of his team. LOSC faces this Wednesday evening (19h) the Stade de Reims as part of the 7th day of Ligue 1. Mastiffs are determined to return to success.