Soccer
Good news for Sainté before facing Metz
ASSE challenges FC Metz on Saturday at 17h at Stade Saint-Symphorien. This will be the 103rd time the two clubs have played each other. The advantage is to the Greens before the match of the 12th matchday of Ligue 1.
ASSE has 55 wins against 23 for FC Metz
A few hours before the match between ASSE and FC Metz, Green People released the figures on the direct confrontations between Stéphanois and Messins. In this game, it is the Ligerian club that is the favorite. In 102 games played against the Grenats, theAS Saint-Étienne won 55 against 23 for the latter. Moreover, the two opponents of this Saturday neutralized 24 times according to the figures of the source. Note that ASSE's last victory in Metz was on March 14, 2015. The Greens had beaten the Messins (3-2), with goals from Max-Alain Gradel, Mevlut Erding and Yohan Mollo for the team coached at that time by Christopher Galtier.
If we take into account the last 10 meetings, Sainté and FC Metz are tied, i.e. 4 wins for each and 2 draws. Before crossing the iron, the two clubs are in bad shape. They do indeed make a complicated championship debut. ASSE is 20th with 5 points, i.e. 6 losses, 5 draws and 0 wins. As for Football Club Metz, it is 19th with 6 points, i.e. 7 losses, 3 draws and 1 win.
The last 10 confrontations between Sainté and the Messins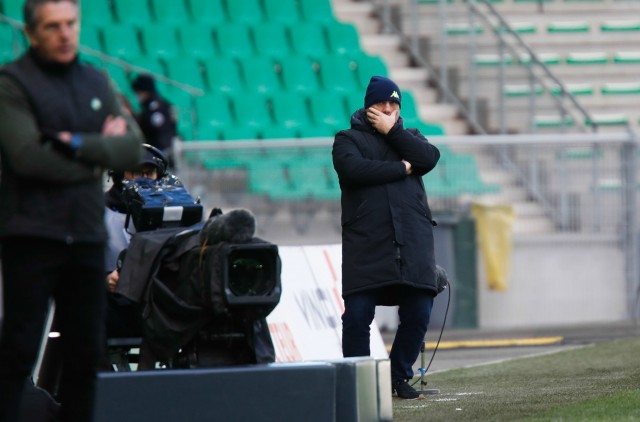 7 February 2021 : AS Saint-Etienne 1 – 0 Metz
25 October 2020 : Metz 2 – 0 AS Saint-Etienne
2 February 2020 : Metz 3 – 1 AS Saint-Etienne
25 September 2019 : AS Saint-Etienne 0 – 1 Metz
17 January 2018 : Metz 3 – 0 AS Saint-Etienne
14 October 2017 : AS Saint-Etienne 3 – 1 Metz
12 March 2017 : AS Saint-Etienne 2 – 2 Metz
6 November 2016 : Metz 0 – 0 AS Saint-Etienne
14 March 2015 : Metz 2 – 3 AS Saint-Etienne
26 October 2014 : AS Saint-Etienne 1 – 0 Metz