[ad_1]

PSG, before the international break, the Stade Rennais will face FC Metz at the Mosson Stadium next weekend. For this appointment, Bruno Genesio could count on two players back from injury.
Stade Rennais: Doku and Lovro Majer sharpened in training
The Stade Rennais completed the 9th matchday of Ligue 1 before the international break. The team of Bruno Genesio Mauricio Pochettino's Paris Saint-Germain (2-0), last Sunday at Roazhon Park. The Breton club however had absentees in its ranks, including Jérémy Doku and Lovro Majer. Injured in late August and early September respectively, the Belgian and the Croatian summer recruit CFRS made their return to training this week. They used the period of international matches to get back on their feet.
In images posted by the club of president Nicolas Holveck, we see the twirling winger and the attacking midfielder arrived from Dinamo Zagreb very applied and sharp. In the absence of its international players, Stade Rennais (11th) prepares the match against FC Metz (18th), on October 17 (15h), on behalf of the 10th day of the championship.
The Belgian and the Croatian in the SRFC group in Metz?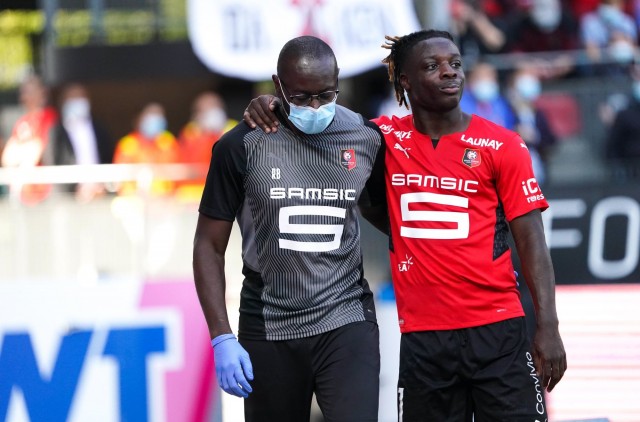 Jérémy Doku (19 years old) and Lovro Majer (23 years old) still have a good week ahead of them to regain sensations and evacuate any fear of relapse. If all goes well, they should be suitable for the movement of the Red and Black in Moselle. As a reminder, Doku was hit in the thigh on August 22 during the Rennes victory over FC Nantes (1-0), while Majer suffered a hip injury with his Croatia selection during the international break of September 2021.


[ad_2]

Source link